'I Don't Wanna Talk' about Glass Animals' New Single
British pop group Glass Animals dropped its newest single, "I Don't Wanna Talk (I Just Wanna Dance)" on Sept. 10, a self-indulgent, upbeat song, written with the intent to allow listeners to let loose, according to frontman Dave Bayley.
This single arrives in the wake of explosive success following the band's latest album, "Dreamland," released in August 2020. "Dreamland" is autobiographical, a collection of experiences from Bayley's life, condensed into a bright, autotune-drenched concept album.
The electronic sound in "I Don't Wanna Talk" is reminiscent of many of the hits on "Dreamland" — most notably the record-breaking "Heat Waves," which accumulated over one billion streams across all platforms.
Even before this spike in popularity, Glass Animals warranted general critical acclaim with its debut album "Zaba" and sophomore album "How to Be a Human Being," both of which exhibit complex percussive elements and strikingly-expressive lyrics.
Despite this impressive precedent, "I Don't Wanna Talk" is disappointing, to say the least. While the group's former strong suit was its emotional and narrative lyrics, "I Don't Wanna Talk" is repetitive and droning, clashing with a heavy synthesizer to sound both figuratively and literally robotic.
The lackluster writing in this single is uncharacteristic of Glass Animals. In trying to emulate the success of "Heat Waves," they gravitated toward a similar radio-friendly sound, but it came off as both low-effort and forced. The chorus is repeated five times within the song's 3-minute and 15-second duration, a decision that is so glaringly unimaginative that it is impossible to overlook.
Just comparing the lyrics from "I Don't Wanna Talk" to those from a previous release, "The Other Side of Paradise," a song that touches on the same topics of loneliness and nostalgia, makes the difference obvious. 
The use of figurative language and parallel structure in the lines, "Caught up in a rush, it's killing you / Screaming at the sun, you blow into / Curled up in a grip when we were us / Fingers in a fist like you might run" from "The Other Side of Paradise" outshine the simplistic, and frankly, uncreative, "Don't wanna talk baby, I just wanna dance / I don't wanna talk, no more living in the past baby" from "I Don't Wanna Talk."
The integration of a prominent bass somewhat redeems the uninspired lyrics; this composition choice can also be found in some of the stronger songs off of "Dreamland" such as "Space Ghost Coast to Coast" and "Your Love (Déjà Vu)." 
"I Don't Wanna Talk" is very much a dance anthem due to its powerful beat and bass riff, making it perfect background music for a party or other social event.
In spite of our dissatisfaction with the dull songwriting, we still recommend listening to the song using headphones or speakers with adjustable bass. We may not be happy to talk about this single, but if we drown out the lyrics, we can definitely dance to it.
Leave a Comment
Your donation will support the student journalists of Portola High School. Your contribution will allow us to purchase equipment and cover our annual website hosting costs.
About the Contributors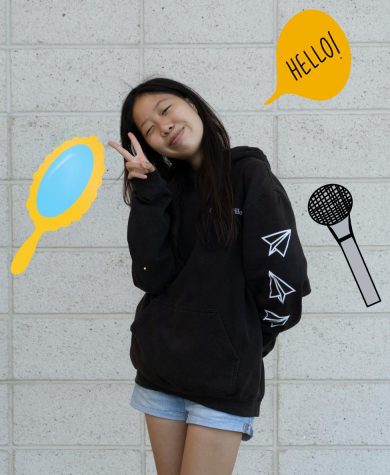 Cara Chan, Features Editor
Cara Chan is the Features Editor and Business Manager for her third year on the Portola Pilot. Though she's feeling bittersweet about her final year,...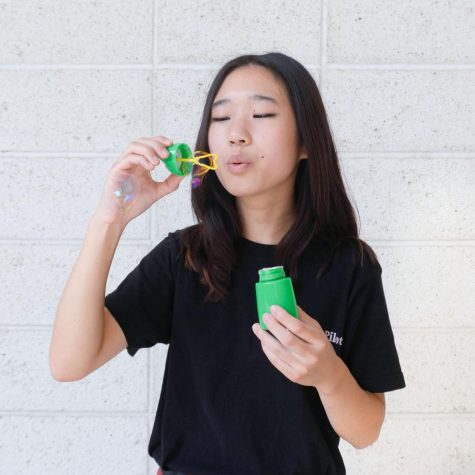 Lauren Hsu, Opinion Editor
Lauren Hsu is your Opinion Editor and Co-Social Media Manager for her third and final year on the Pilot staff. She is looking forward to making even more...