In Loving Memory of Simon Cabral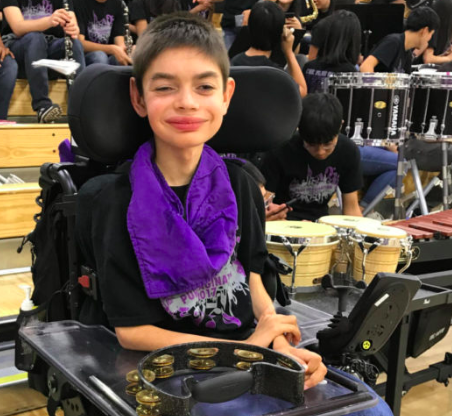 On Dec. 10, a beloved friend and student in the Portola High community, junior Simon Cabral, died due to health complications. Many students and staff have expressed how much they will miss his presence on campus.
"He was an amazing student who loved all of his peers. He was a large member in the band," instructional assistant Katie Kelly said. "He was a kid who loved life and loved being around his peers and hanging out, socializing and going to all of the school events like dances and stuff."
The day following his passing, a crisis team provided support for students and staff. The counseling crew attended Cabral's classes to speak with students and the counseling department also offered opportunities to make posters or write letters.  
To commemorate Cabral, the campus flag was flown at half mast and students dressed in green, his favorite color.
"His facial expressions gave me, as an instructor, so much of a sense that he was present, engaged, he cared, it mattered," English teacher Jeanne Jelnick said. "He did more in responding and giving than with a lot of kids. He was more generous than a lot of kids, with his eyes and his face and the movement of his head."   
In honor of Cabral, who was an integral part of marching band for the past two years playing tambourine in the pit section, instrumental director Kyle Traska arranged Bob Dylan's popular song, "Mr. Tambourine Man." The marching band will be playing their tribute at the pep rally.
"No matter what the day brought to anyone, he always had a smile on his face and was excited to be there," visual and performing arts department chair Desmond Stevens said. "That kind of made me and others realize and reflect how lucky and happy we are to have people like Simon and music in our lives."
With the sharing of the news on Tuesday morning, many students expressed their grief while reminiscing about fond memories of Simon before his sudden passing.
"I remember last year, before we went off to winter break, he brought candy canes to everyone during first period. As I was passing by to get a candy cane, I saw on his dashboard of his wheelchair that there was a big picture of all of marching band after Band Spectacular," sophomore Mahum Khan said. "Even though he had a disability, he was just as passionate at being part of the marching band community just like the rest of us."  
About the Contributors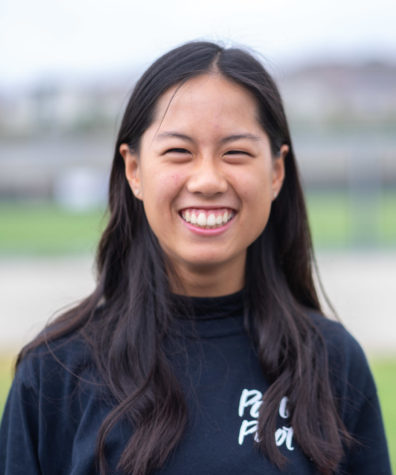 Julia Kim, Opinion Editor
Julia Kim is your 2019-20 Opinion Editor, continuing her fourth - and last - year on the Pilot! Outside of journalism, you can find her at the dance studio,...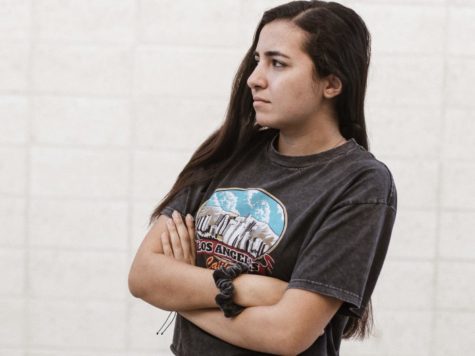 Maryam Shama, Co Editor-in-Chief
Maryam Shama is your 2018-19 Co-Editor-in-Chief! Having been Opinion Editor in the previous year, she is excited to contribute to the production in a different...