Irvine's Vote to Dignify the Dead
Julia Kim, A&E Editor and Co-Business Manager
June 6, 2018
On June 5, voters in Orange County will be able to cast their votes on Measure B, a bill seeking to reconsider the location of the veterans cemetery in Irvine, pushed forth by Irvine residents in response to the land swap between Orange County and Developer FivePoint.
Voting "no" will keep the original plan for the veterans cemetery to be next to the Great Park, while a "yes" supports a land ownership swap with Developer FivePoint that will situate the cemetery on 125 acres of undeveloped land on Bake Parkway. Measure B further opens the door for the public to voice its own opinion to the city council and take part in community decision.
"This is giving the public the right to say whether this is a power that we want to leave in the hands of the citizens, or is this the power we are going to entrust to the elected representatives who then must themselves stand for election," Mayor Don Wagner said in an interview with the OC Register.
Originally, in October 2017, the city council agreed to adjust land zones for the cemetery location in a bill titled Ordinance 10. However, only three days after the official announcement, Irvine citizens launched a Referendum Petition to overrule this decision; according to the OC Register, Irvine resident and U.S. Army veteran Ed Pope turned in a petition containing 19,125 signatures in November 2017.
The council has scheduled a revote on June 5 to decide once the final verdict.
"More than half of the 40 people who addressed the council Tuesday opposed the land swap. They say the deal benefits FivePoint and they worry if the company develops the original site, Irvine residents would suffer from increased traffic and air pollution," Tomoya Shimura said in an interview with the OC Register. "But those who support the land swap, including veterans groups, say it will save taxpayer money, and efforts to kill the deal could delay or even jeopardize construction of any veterans cemetery."
About the Contributor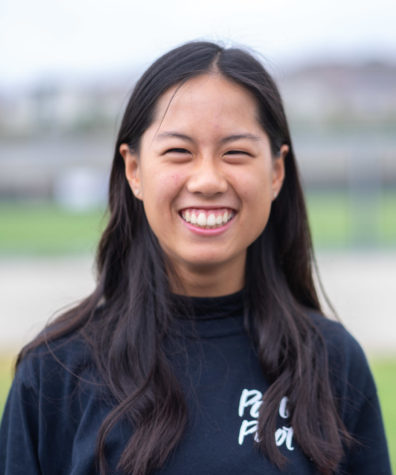 Julia Kim, Opinion Editor
Julia Kim is your 2019-20 Opinion Editor, continuing her fourth - and last - year on the Pilot! Outside of journalism, you can find her at the dance studio,...