J. Cole's KOD: A Lyrical Masterpiece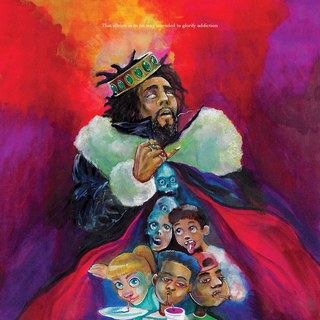 Last month, J. Cole was the center of attention after releasing his album "KOD," which shot to the number one spot on the Billboard Artist 100 chart. The album is lyrically impressive as J. Cole depicts many stories including topics about new hip-hop artists and infidelity.
In one of the most controversial songs on the album, "1985", J. Cole takes the role of a mentor, advising young hip-hop artists on how to survive in their careers; this caused much controversy in the hip-hop community with Lil Pump, a rapper, who felt as if J. Cole insulted him and new rappers in the song because he felt that J. Cole was saying that his form of rap was not as authentic.
On other songs, such as "Kevin's Heart," J. Cole delves into deeper topics such as infidelity. In the "Kevin's Heart" music video, J. Cole invites comedian Kevin Hart to play himself as he interacts with people in public who treat him with disdain after he cheated on his wife. This adds another layer to J. Cole's music as he sympathizes with Kevin Hart and acknowledges that no one is perfect.
One of the weaknesses of the powerful lyricism is that it can often make the songs bland as the main focus is on the wordplay of the songs rather than the beats or the bass. This differentiates "KOD" from other hip-hop albums that often have a lead single that is popular as a party song. Other than that, the album is dense with meaning and provides much to think about.