Jiyoun Yoo Taps Into Her Own Creative World
Vast arrays of green and orange strokes fill one canvas while deep black and grey shadows fill another. Senior Jiyoun Yoo creates appealing and detailed pieces through the form of digital art. At the beginning of the school year, she created a portfolio for her AP Studio Art class, with the theme of storytelling. Some of the pieces showed contrast in her artistic ability. 
One piece has warm tones, more realistic figures and clean blending. The other is completely black and white with unrecognizable figures and a background made of messy strokes. 
In her first piece, Yoo wanted to create an eye-catching piece. She said she believes that the bus in the middle of a forest made of mushrooms is random, but captivating to viewers.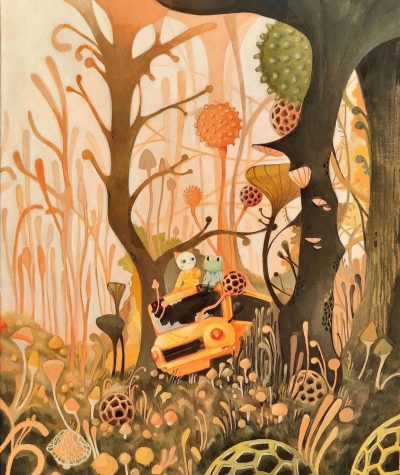 "I try to make my pieces interesting," Yoo said. "I would be happy if it took your eyes all over the page." 
On the other hand, her second piece features minimalist figures with little details. It allows more room for the viewers to create their own interpretations of the piece. Yoo said she believes that there is a wide range of messages that she is trying to convey in this piece.
"Maybe melancholy, maybe curiosity, because you don't exactly know what's going on there," Yoo said, "Maybe a bit of mystery going on?" 
Visual arts teacher Kearci Moir has been able to watch Yoo develop as an artist from last year to this year. Moir said she believes that Yoo tries to explore different sides of herself through several pieces. 
"I would say some of the pieces that she's been making have been darker themes or might feel more moody or mysterious," Moir said, "And then some are very fun and whimsical and light hearted. And I think, you know, with all of us who have those different sides to ourselves, and so it's fun to see her explore those different parts of who she is."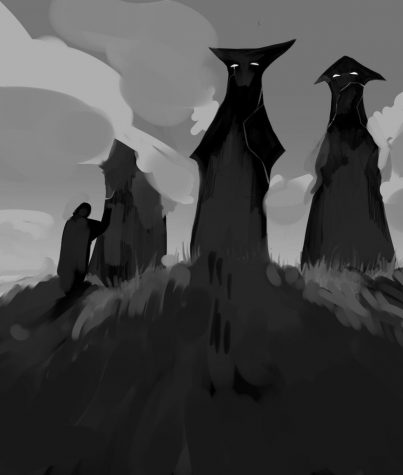 Yoo is an incredibly motivated student who is dedicated to her art and constantly pushes herself to improve, according to Moir.
"I think that she's grown a ton since I met her," Moir said. "And I think that's from all the time and effort that she's putting in on her own. Often she'll come in here during office hours or during breaks. And if I don't remind her, she'll just keep working until probably midnight. She's very focused when it comes to her work, which is something you really admire about her as a student."
Moving forward, Yoo said she stills wants to improve her technical abilities in order to better convey her personality through her art. She hopes to make pieces that showcase her imagination and meet her personal standards. 
"My goal for my art is to be able to express myself fully because, you know, I still have a lot to do. If I can be fully satisfied with my art, then I'm really happy," Yoo said. 
Leave a Comment
Your donation will support the student journalists of Portola High School. Your contribution will allow us to purchase equipment and cover our annual website hosting costs.
About the Contributors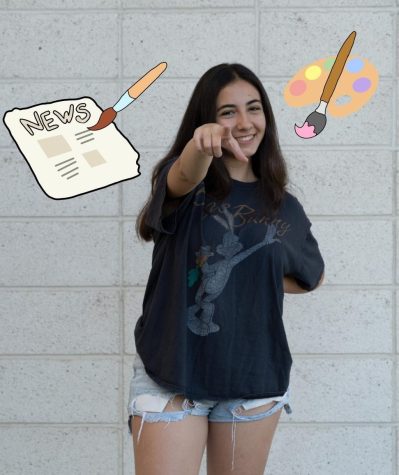 Shaina Taebi, Centerspread Editor
Shaina Taebi is the Centerspread Editor and is beyond excited to spend the year designing one of the few colored pages in the Portola Pilot. For her second...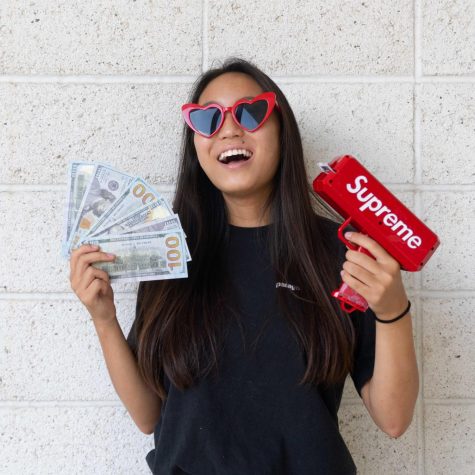 Michelle Kim, Business Manager
Michelle is a Business Manager for her second and final year on the Portola Pilot. She is a fierce advocate for education equity and frozen yogurt, with...