Virtual Gallery Shines Light on Visual Artists
Student artists hope that showcased art brings inspiration amid COVID-19
Typically, students visiting the annual art gallery would look at various pieces installed according to course and grade in the Learning Commons. This year, students will be scrolling through a website instead of strolling through aisles to review student artwork.
The visual arts board arranged the website, which was released on Feb. 12. Most elements of the gallery were kept as similar as possible to the physical gallery in order to maintain a sense of familiarity, according to visual arts teacher Kearci Moir.
Teachers will also receive a scavenger hunt worksheet for students to fill out while looking through the gallery in order to ensure interaction with students in other courses. Here is a preview of just some of the art featured in the virtual showcase.
According to Moir, moving the gallery online decreased the time students took to arrange the gallery. While the in-person gallery required 50 students to spend most of their Sunday afternoon installing artwork, the website took only 20 students to build, and most of the artwork was uploaded within two hours.
About the Contributor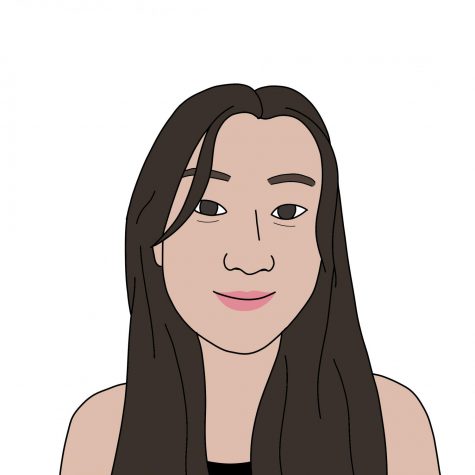 Bia Shok, Features Editor
Bia Shok is the features editor for the Portola Pilot 2020-2021(her second year on the staff!). Journalism is her absolute favorite class and she loves...