JV Boys' Soccer Heads into Holiday Season with a Win
JV boys' soccer (3-1-1) defeated Irvine High 3-0 on Dec. 21 as students decked out in their pajamas for the second game of the month in December and cheered on the team. This was the first out of two home games this season, and the players needed to execute good plays in order to win after a rocky first half.
"I think the first half was quite difficult because they were pressuring us a lot, and we weren't as good as we thought we should have been," sophomore, captain and center defensive mid Anirudh Chaudhary said. "We dummied the ball, which means someone plays the crossing and one person fakes it out for the next person to play it on. I thought that we did that quite a lot today, and it was quite effective."
With no goals scored during the first half, the Bulldogs seemed to step up their game by sticking to their strategies and passing more to each other while keeping the ball out of the Vaqueros' possession. These techniques led to successful offensive plays as players began to score goals.
"I think [the game] went pretty well, but we definitely could've played better, but we did have some nice plays that got us goals, and the defense played really well," sophomore and striker Kaveh Wojtowich said.
Sophomore Victor Loyola scored the first goal of the game at the start of the second half, followed by a strong shot into the goal down right field by sophomore and center defensive mid Brayden Evans. Wojtowich wrapped up the game in the last five minutes with the third and final goal.
"Some of our most memorable plays from tonight's game were definitely a lot of our combinations coming up to the front," coach Matthew Huleatt said. "We maintained our shape, we played very well, we played very quick, we played exactly our strategy, so to me, that was probably our best game of the year so far."
About the Contributors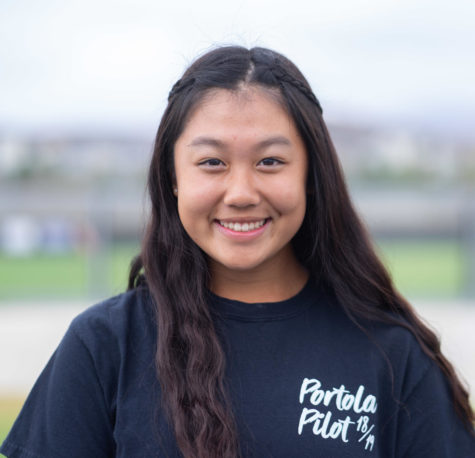 Helena Hu, Editor-in-Chief
Helena Hu is the Co-Editor-in-Chief of the Portola Pilot this year. As Centerspread Editor and Social Media Director for the past two years respectively,...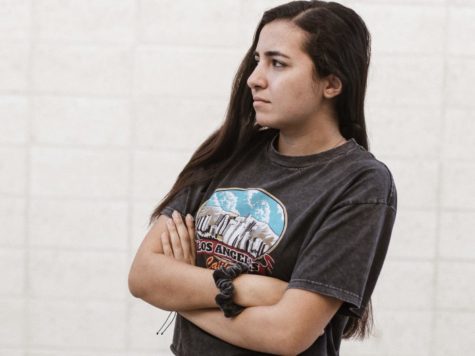 Maryam Shama, Co Editor-in-Chief
Maryam Shama is your 2018-19 Co-Editor-in-Chief! Having been Opinion Editor in the previous year, she is excited to contribute to the production in a different...