Kate Avery Named Orange County Boys' Water Polo Coach of the Year
As the first woman to be awarded the title of Orange County boys' water polo coach of the year, Kate Avery made history on Dec. 14 after leading the Bulldogs to the title of CIF Division 3 runner-ups and a remarkable season. For Avery, this award is representative of her team's culminated efforts and a positive reflection of the water polo program as a whole.
"I think it's important to note that it's really humbling to receive the award, and I'm grateful that the team received recognition," Avery said. "Even though the award is directed at boys' water polo coach of the year, it really just puts Portola on the map, and it makes the program a little more recognizable."
Avery has been the head boys' water polo coach since 2017 and has worked to foster a mindful and competitive team that would make a name for the program and improve its prestige.
"In the last two years, after COVID hit, my assistant coach, Mark, and I really buckled down and talked about how we couldn't let [the pandemic] ruin all the progress and development Portola started to see," Avery said. "We put a ton of work in, and the players have worked their butts off, especially this season, to get where they are now this year. We've just seen tremendous growth."
Many players within boys' water polo attribute the team's success to Avery's inspiration and encouragement, according to water polo captain and senior Dylan Goldman.
"Coach Avery is a role model for the team, and she shows her players that there is a standard of how you should act as both a human and a coach," Goldman said. "We've had some tough losses over the season, but Coach Avery always inspires us to do better instead of staying upset."
"
"This is a great pitstop along the way, but I don't want to stop here. I still want to improve and keep developing, and I'm just hoping that the team keeps moving forward and getting better."
— Kate Avery
What truly sets Avery apart is the supportive instruction and the deep interest she holds for her team's personal well being, according to center and sophomore Luke Porter.
"Unlike a lot of my other coaches in the past, Coach Avery doesn't yell to get her point across," Porter said. "A lot of coaches break their players down to get their point across, but [Avery] sets expectations for us to follow and really takes the time to get to know us. She doesn't just care about the team because of water polo. She looks at each person not only as a student-athlete, but as an individual as a whole."
In addition to her role as head boys water polo coach, Avery is also an English teacher and co-ASB director. Avery's experience in these positions has allowed her to better connect with her players, according to Avery.
"As a teacher, you go through all of these classes that talk a lot about child development; I took a sports psychology class and really learned the impact of words," Avery said. "A lot of students at this age are so malleable, and they're all just coming into fruition, so I don't want to ruin their experience with sports or with water polo or, worst case scenario, ruin their relationship with an authority figure. I credit a lot of my learning from being a teacher, and I think it has helped make me a more mindful coach."
With the end of boys' water polo season, Avery and the rest of the team now looks forward to the continued development of the program. 
"We still have a long way to go, and we have a lot of goals that we want to accomplish," Avery said. "This is a great pitstop along the way, but I don't want to stop here. I still want to improve and keep developing, and I'm just hoping that the team keeps moving forward and getting better."
Leave a Comment
Your donation will support the student journalists of Portola High School. Your contribution will allow us to purchase equipment and cover our annual website hosting costs.
About the Contributor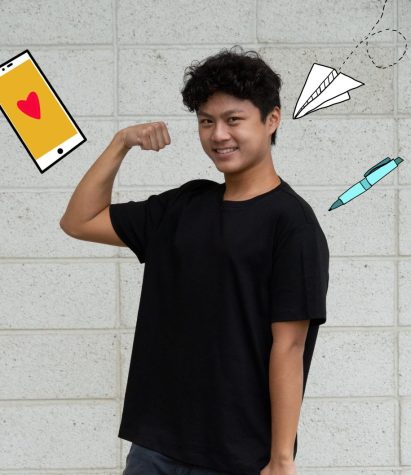 Skyller Liu, Social Media Team
Skyller Liu is a staff writer making his debut on the Portola Pilot. This year, Skyller is preparing to embark on the treacherous road that lies ahead,...