Let's Cut the Cord on these Comedian's Open Microphones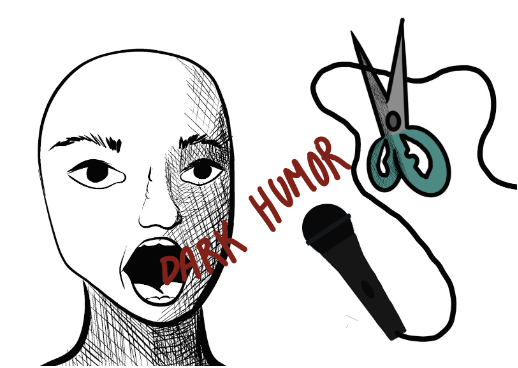 ***Content Warning: This article includes a discussion of rape culture, sexual assault, misogynistic comments, homophobia and transphobia. 
Black humor, better known on social media as dark humor, is comedy marked by the use of morbid, ironic and grotesquely comic episodes, according to Merriam Webster.  The term originated in 1935 when André Breton used it, then it became nationally recognized as a type of humor after the publication of "Black Humor" by Bruce Jay Friedman in 1965. Though black humor is meant to be another form of comedy, in recent years the line has blurred between comedy and purely offensive statements. These "jokes," which often harm marginalized groups should not be tolerated 
In today's world, comedians such as Ricky Gervais, Jimmy Carr, Eddie Murphy and Dave Chappelle often use black humor. 
In Chappelle's Netflix special "The Closer", he repeatedly makes transphobic jokes and justifies these "jokes" by claiming that he was just trying to be funny. 
In a clip from the HBO special "Talking Funny," aired in 2011, comedians Jerry Seinfeld, Chris Rock, Ricky Gervais and Louis C.K. are all documented repeatedly using the n-word, even though Rock was the only black person in the group. 
Still, what can possibly be done? At the end of the day, people have the freedom of speech and can say what they please, right? 
Not necessarily. While comedians have some freedoms when making jokes, jokes are meant to be a method of uplifting a crowd not harming certain groups.
Whether through tweets, TikTok videos or Instagram posts- jokes that use black humor are continuously spread. Unfortunately with the anonymity that social media provides, users can get away with making offensive jokes without being held accountable, according to the Boston Globe. A Twitter thread showed a screenshot of a Twitter user celebrating their sobriety while another user made a joke about relapsing.
The result? The user posted about actually relapsing the following day. 
Alas, this is just one example. There are countless jokes about increasing suicide rates for men and people's disabilities that plague social media. Evidently, these jokes are no longer just comedic statements, but rather a mechanism for attacking another group of people by making fun of different aspects of their identities or making false generalizations, without having to face any repercussions. 
"It makes groups feel uncomfortable when someone's making jokes about them," social studies teacher Veronica Grammier said. "Maybe when talking to one person it doesn't hurt them or marginalize them, but then it's done over and over again in other spaces where it does hurt somebody and people have to be aware of that." 
Indeed, people need to be aware of the effects of black humor. A study done by the International Journal of Humor research found that using or being exposed to black humor can increase the likelihood of expressing prejudice through humor. Evidently, if offensive black humor is not blocked there could be increasingly more offensive rhetoric being spread on social media that oppresses marginalized communities. 
"I don't know that that's going to change anytime soon," Grammier said. "But it should. I think for us as individuals, there's this idea of modeling behavior, and calling out inappropriate jokes or inappropriateness in the moment is important."
Fortunately, social media also allows people to share criticism, meaning that these jokes can be condemned.
Hence, instead of allowing derogatory comedy to run rampant, people should try and support comedians who are actually funny and do not rely on provocative punchlines and incorrect generalizations in their jokes. 
Leave a Comment
Your donation will support the student journalists of Portola High School. Your contribution will allow us to purchase equipment and cover our annual website hosting costs.
About the Contributor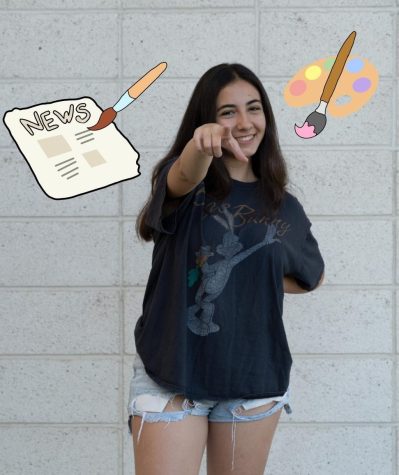 Shaina Taebi, Centerspread Editor
Shaina Taebi is the Centerspread Editor and is beyond excited to spend the year designing one of the few colored pages in the Portola Pilot. For her second...