Math and Computer Science Teacher Katherine Dillon Builds Unique Connections as a Five-Language Speaker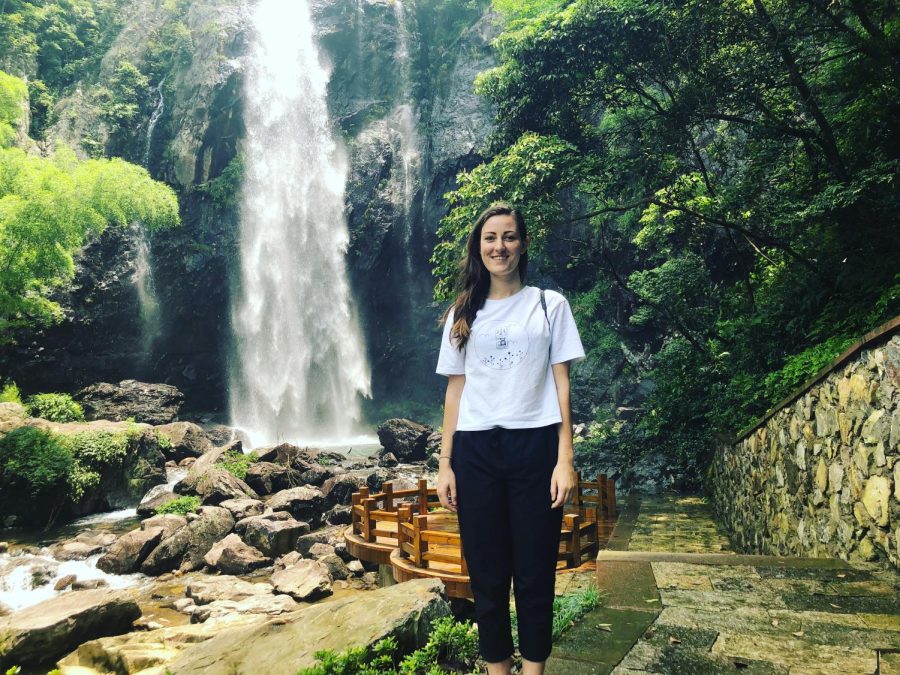 Language is a gateway to culture and connection. Math and computer science teacher Katherine Dillon's experiences as a speaker of five different languages showcase just that.
Dillon grew up in Carlsbad, California with several Chinese-American friends, igniting her interest in learning Chinese to further bond and communicate with them.
As she progressed through high school and college, Dillon developed proficiency in Mandarin, Korean, Japanese and Spanish by going on international trips with her high school; studying abroad in Shanghai, China; taking language classes in high school and college; and self-studying with online resources. According to Dillon, the most engaging language learning methods were travel and conversational interaction.
"It just really helped me get some confidence in talking to people in a language I'm not super comfortable in, and it helped me realize the importance of really practicing," Dillon said. "It's one thing to read and write and listen, and it's another thing to be able to speak in a face-to-face conversation about complicated topics."
Dillon's passion for learning foreign languages has continued to open up opportunities for her to explore different cultures. As the daughter of a scientist who once came up with a process and needed to share instructions for it with a lab in China, Dillon flew out there with her father to assist in translation.
In contrast to any of the previous trips she had taken to China, she was the most proficient Chinese speaker among the people she was traveling with, appointing her more responsibility, according to Dillon.
"It was stressful at first, but then it helped me grow because when you just work with other people, you try to come to an understanding that they were having the same experience with English trying to communicate with my dad and his business partners," Dillon said. "It really just opened my eyes to that people really want to help you, people really want to establish connections with you no matter where you are."
Dillon also employs her linguistic skills locally within her classroom. According to Dillon, she has spoken with several of her students in their primary languages.
"It's really cool, especially working at a school like this where a lot of students speak a different language at home, to be able to connect with them," Dillon said.
Her students have also built closer relationships with each other, according to Dillon. Especially in her AP Computer Science Principles class, Dillon often creates games that prompt students to "finish the idiom." In response to the frustration that some students whose first language was Chinese had with the unfamiliar English phrases, she modified some to be Chinese idioms, spurring interaction between those fluent in Chinese and other Chinese students who were trying to learn or improve their Chinese.
"I think anytime you're learning things together, it's connecting at a deeper level, and anytime you're understanding something personal about another person, it really helps with that," Dillon said.
Practicing new languages can be intimidating, but according to Dillon, there are abundant resources and communities online as well as available support from native speakers.
"I would just say be confident," Dillon said. "Don't be afraid even if your speaking skills are very very bad. Just go for it. People will be happy to help you."
Leave a Comment
Your donation will support the student journalists of Portola High School. Your contribution will allow us to purchase equipment and cover our annual website hosting costs.
About the Contributor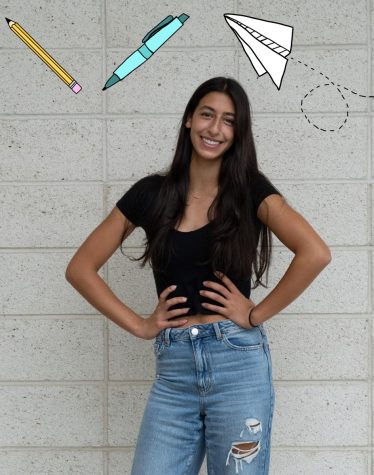 Maya Tedini, Staff Writer
Maya Tedini is a staff writer for her first year on the Portola Pilot. She's looking forward to covering everything from exciting sports games to unique...