Maxwell Gatti Reflects on his Football Journey
After Portola High's football team emerged undefeated in the Pacific Coast League and advanced to CIF last year, there was no doubt in anyone's mind that the program had evolved beyond the minuscule team of freshmen it was a few years ago. While these accomplishments can be attributed to all the coaches and players, linebacker and senior Maxwell Gatti played a crucial role in many successes by contributing grit, passion and positive energy. 
Gatti picked up his first football in fourth grade after his friend asked if he was interested. Eventually, football developed into a lifestyle. Since then, he has become one of the key contributors to the football program.
"I think [football] has definitely changed my perspective," Gatti said. "It's really taught me, 'It's not where you start, but where you finish.' You could pretty much start anywhere, but if you have a goal and you have the drive and you're motivated to do something, I really think you can achieve your goals, and I think that's what this program has really taught me throughout the years."
Throughout his football journey, Gatti has thrived off of the support from his coach, friends and teammates. However, he draws most of his inspiration from two other key players: his parents. 
"My parents were really excited when I told them that I wanted to try out for football," Gatti said. "They've always been super supportive towards me. They always show up to all of my games, whether it be here or an hour down the road. They're always there for me no matter what, so that really motivates me to keep going."
Having been chosen as captain during his junior year, Gatti emphasizes perseverance, pushing his teammates to give their best effort.
"Every time in practice when we're goofing off or something, he always puts everyone in check and makes sure that everyone gets back to focusing on what they're doing and doing the right things," linebacker and junior Mateo Arias said. "If someone messes up, he tells them to just redo it and do it right."
But just because Gatti is focused, that does not mean he cannot have fun. Coaches and teammates alike are familiar with the BBG shuffle, otherwise known as the "Big Body Gatti" shuffle, a dance that Gatti performs to music during practice or in the weight room.
"[Gatti is] one of those guys who helps keep the practices light and [energized] and makes it fun to be out there," athletics director and head football coach Peter Abe said. "So you got to love what you're doing and who you're doing it with, and he's definitely one of those to create the type of atmosphere at our practices that I think is definitely going to be tough to replace when he graduates."
Although skills and stamina are important components in football, the most important trait that Gatti possesses is a positive mindset. 
"I think the legacy I want to leave is always having a positive attitude and always being super energetic on and off the field," Gatti said. "I think that football sometimes can be a huge grind with the long offseason… so just having a positive mindset and always giving a good amount of energy will always lead you to success. I think that's just what I want to leave for the underclassmen and my teammates forever."
Leave a Comment
Your donation will support the student journalists of Portola High School. Your contribution will allow us to purchase equipment and cover our annual website hosting costs.
About the Contributors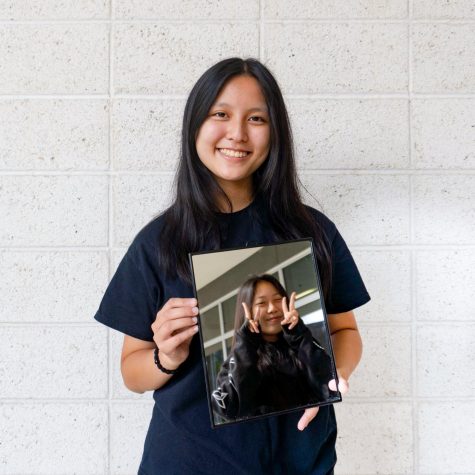 Charlotte Cao, Features Editor
Charlotte Cao is the Features Editor for her third and, unfortunately, final year on the Pilot. Whether it be through the co-writing of stories or during...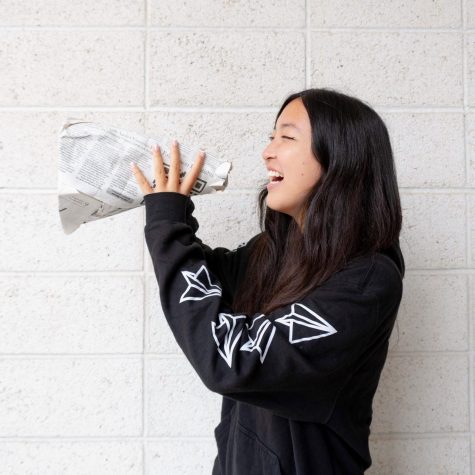 Claudia Lin, Co Editor-in-Chief
Claudia Lin is your co-editor-in-chief for her third year on the Pilot. She is looking forward to making as many memories as possible for her last year...