Meet the Pep Squad's Only Three Freshmen
Gaining a spot on a varsity team for any sport is difficult. Specifically, cheer requires school spirit like no other as well as mental and physical flexibility and strength. After hard work and preparation, each cheerleader was chosen through tryouts held in the spring. This includes the only three freshmen on the varsity team: backspot Elyse Berger and flyers Jaime Lin and Ashley Tabayoyong.
Though Berger, Lin, and Tabayoyong's passion and determination are equally fervent, each has unique experience in gymnastics and competitive cheer. 
Tabayoyong has participated in competition cheer outside of school, but when entering high school, she decided to try out for the varsity team for a change of pace from competitive cheer with more of a game focus than competitive focus. 
"I think going into it especially when you're a little bit younger, it can feel nerve racking to talk and communicate with the older girls on the team, but it really is an older sister kind of figure, and they're really helpful, and just they want you to do your best," Tabayoyong said. "They're never shy about telling you something that you could improve on just so that you can get better for future games."
Berger was also in competitive cheer before entering high school. Her team would travel to different states and compete in programs such as the National Cheerleaders Association. Berger said that joining as a freshman has always been a goal of hers, and when she found out she made it onto the team she felt accomplished. 
"You really have to trust your teammates," Berger said. "You have to get to work with everybody because it's such a team sport."
Lin has been doing gymnastics since the age of 10 and was in competition cheer before high school. While in competition cheer, Lin's position was a base, but upon joining the team she unexpectedly became a flyer. 
"It was kind of scary because I know there are a lot of high expectations for varsity," Lin said. "When we do stunts sometimes it doesn't go the way we want it to, so we always support each other, give each other tips and make sure they know we're there for them."
About the Writers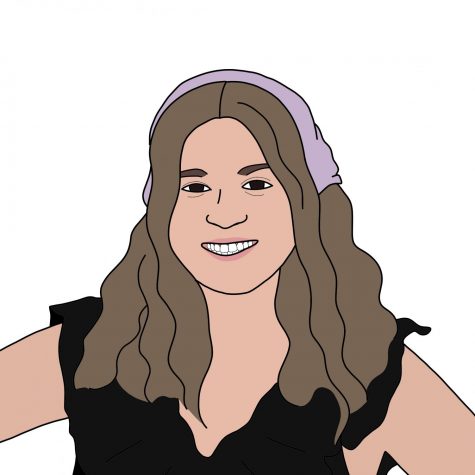 Clara Ferreira Lopes, Social Media Team
Clara is a staff writer and part of the social media team. She is ecstatic to start her first year on the Pilot and to keep learning the art of journalism....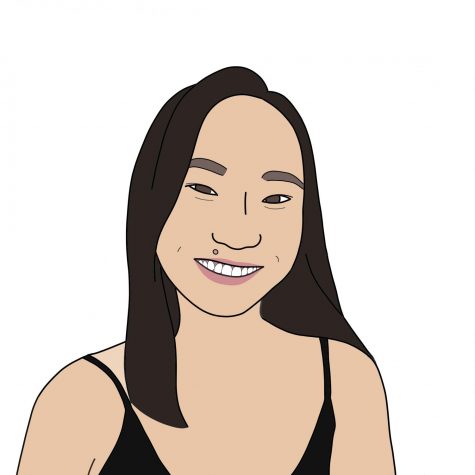 Michelle Kim, Business Manager
Michelle Kim is part of the Business team this year on the Pilot. This is her first year on the Pilot and she is excited to learn more about the newspaper...