New Engineering Course Builds Framework for Hands-On Learning
For the 2021-22 school year, Portola High plans to offer a new science elective: Principles of Engineering.  The technical class, designed to build upon the existing Introduction to Engineering Design class launched in fall 2020, can be requested online via Aeries until May 3.
Both courses are based on engineering curricula from Project Lead the Way (PLTW), an organization that creates learning models for technical education in STEM-related fields. In accordance with an engineering course map released during the Engineering Design Interest Meeting in March of 2020, Portola High will introduce more engineering classes drawing from the PLTW umbrella in the future, including Aerospace Engineering, Digital Electronics and Engineering Design and Development.
"Specifically for engineering, we really want to encourage students to really get more hands-on learning experience because a lot of academics lately has been theory, but a lot of the real world is not really theory-based," engineering teacher Anthony Pham said.
An important aspect of the engineering courses is their focus on firsthand experience designing and constructing projects rather than learning solely in front of a whiteboard or behind a computer screen. Possible avenues for next year's Principles of Engineering course include building a small solar-powered vehicle and exploring robotics via VEX components, according to Pham.
The experiences that the engineering courses provide are particularly important in distance learning, when opportunities for interactive labs in other classes have been limited, according to junior Matthew Kim, one of the students planning to take the Introduction to Engineering Design class next year.
"By having hands-on, you could, for example, learn the principles or the laws, formulas, whatnot in the classroom one day, but then you could further reinforce it with the hands-on activities, and it all falls into place how all of these physics laws apply and interact with one another in the real world," Kim said.
Beyond the hands-on element of the engineering courses, the classes can also instruct students in design and effective work strategies, according to senior Natalie Yu, who is currently enrolled in the Introduction to Engineering course.
"I was most interested in taking the course because it has 3D printing, and because I'm an artist, I was interested in designing things visually," Yu said. "Now that I've been in the course longer, I see that there's a lot of other aspects to engineering that makes it more complex than I thought originally: engineers have to use different skill sets to create a product, such as time-manage well and collaborate with other people on larger projects."
Principles of Engineering requires co-enrollment in or completion of Math II and prior experience with computer-aided design (CAD) tools, but does not require Introduction to Engineering Principles as a prerequisite, meaning students of all grade levels are welcome to take either course. As both courses are considered Honors-level courses, they will be factored with an extra point in students' weighted GPAs. 
Whether a student should take the introductory or the second-year engineering course is dependent on their prior experience with mathematics, physics and CAD, according to Pham.
"The classroom this year is more of an intro course, really just trying to see if engineering's something that's for you. Do you like design? Do you like building? Do you like putting things together and solving problems?" Pham said. "Next year's course, it's a lot more hands on in the sense that you're going to be utilizing a lot of the stuff you learn in your other classes."
The engineering course pathway is a significant addition to Portola High's array of options for students to try various forms of learning and expand their academic horizons, according to junior Kian Miremadi, who plans to take Principles of Engineering next school year.
"It adds a lot of variety to the classes, because right now, Portola isn't a really new school, but it's a fairly new school, and I feel like it doesn't have that many options as other schools and other districts," Miremadi said. "And to add engineering, I feel like it adds so much to what we offer as a school."
Leave a Comment
Your donation will support the student journalists of Portola High School. Your contribution will allow us to purchase equipment and cover our annual website hosting costs.
About the Contributors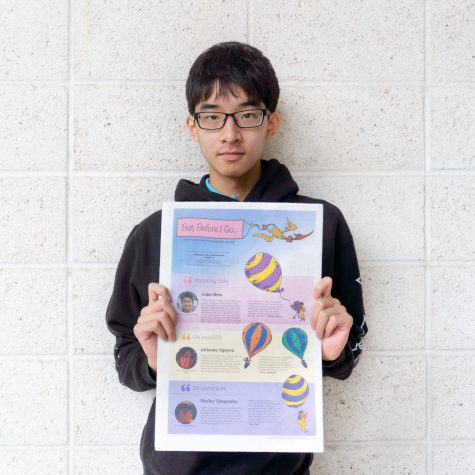 Justin Tang, Back Page Editor
Justin Tang is the Portola Pilot's Back Page Editor for the 2021-22 school year, his second and last on the team. Throughout the year, he'll make sure...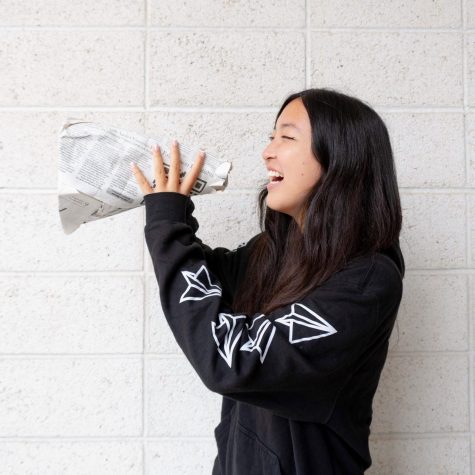 Claudia Lin, Co Editor-in-Chief
Claudia Lin is your co-editor-in-chief for her third year on the Pilot. She is looking forward to making as many memories as possible for her last year...