New Law Decriminalizes Jaywalking in California
Gov. Gavin Newsom signed the Freedom to Walk bill, also known as AB 2147, on Sept. 30, which will decriminalize jaywalking in California. 
Pedestrians who jaywalk will not receive a ticket starting January 2023, as long as there is no immediate danger of a vehicle crash.
"I actually think it makes me feel less safe because more people are going to start being careless when they walk, and I feel like it'll just cause more accidents," junior Jasmine Davis said.
District 19 Assemblymember Phil Ting originally established the Freedom to Walk Campaign in 2021, and this year was his second attempt to pass the bill.
The Freedom to Walk Act was proposed to reconsider the usage of law enforcement resources on "petty crimes," calling into question whether current jaywalking laws actually protect pedestrians, according to Ting's official website.
"I don't ever really feel the need to jaywalk, but I guess it's kind of convenient," senior Braedyn Hutchison said. "Sometimes you're in an area where there's not a light right next to you, so it can be nice to just cross when you want to cross if there are no cars. I'd say it's a positive thing as long as people aren't putting themselves or others in danger."
Jaywalking laws were first enacted in the 1930s, when the number of car accidents started increasing due to the emergence of the auto industry, according to the National Library of Medicine.
California's current pedestrian fatality rate is 25% higher than the national average of 2.26 per 100,000 people, according to the California Office of Traffic Safety and the Governors Highway Safety Association.
As of right now, the cost of a ticket for jaywalking would range from $25 to $200 depending on the severity of the penalties, according to KPBS.
"I'm a little more nervous," English teacher Kate Avery said. "I'm a pretty cautious driver, and I make sure that right before I turn, I look behind me to make sure there are no bikers and no people crossing the street. But it just adds that extra layer of stress in an already stressful situation."
Conditions of Vehicle Code 21955, the law that prevents pedestrians from jaywalking, would stay the same until the end of this year.
Leave a Comment
Your donation will support the student journalists of Portola High School. Your contribution will allow us to purchase equipment and cover our annual website hosting costs.
About the Contributor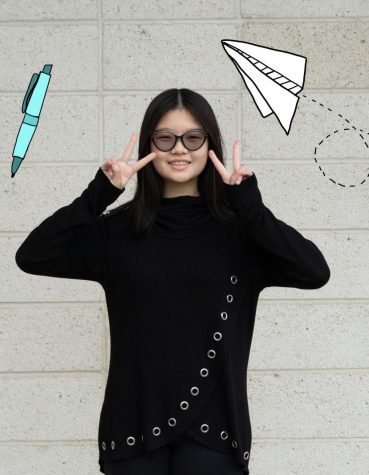 Claire Chan, Staff Writer
Claire Chan is a staff writer for her first year on the Portola PIlot. She is looking forward to learning about the different types of journalism this...