New Math Framework: One Step Towards Equity or Ideological Pedagogy?
Who can reject equity in education? It is safe to agree that every student deserves fair and equitable education. However, the question largely remains on how we should achieve such equity. 
Taking new goals and the context of time into consideration, the California Department of Education (CDE) rewrites the Mathematics Framework, a voluntary guidance for teachers and textbook companies to implement the state's content standards, around every seven years. 
Since 2019, the CDE has drafted and opened a new framework for public review of documents, and as of May 11, is in the third and final 60-day review process. The state board is expected to adopt the final version in July, according to edsource. 
Despite the concerns with the elimination of grouping and social justice embedded in the application of math, the new math framework should be swiftly implemented and adjusted to provide equity in education. 
While numerous minor changes are made throughout the K-12 level in the new Math Framework, in summary, three major changes are: 
Recommendations for thinking of discreet content standards more as

connecting big ideas

to help students' conceptual understanding 

Traditional emphasis on Calculus has shifted to data science with an

entire chapter

devoted to it as University of California also

expanded its math requirement

including data science and statistics in 2020 

Equitable Math Education.
While there were a few concerns on the first two changes, the third point aroused a heated debate over how we would achieve equity in education. 
For example, excerpt from Chapter 1: Introduction of the draft for the First Field Review states, "Fixed mindset[s] about mathematics ability…explain the exclusionary role that mathematics education plays in students' opportunities, and leads to widespread inequalities in the discipline of mathematics."
This statement not only acknowledges failures with equity, but further implies the need to change the "fixed mindset" of both teachers and students through controversial measures, including detracking accelerated courses and sociopolitical awareness in the curriculum, encouraging mathematical applications on social issues.
Major news outlets including The New York Times and Wall Street Journal criticized the framework draft for its supposed attachment to activism. 1,210 California educators and public officials signed an open letter as of December 2021, persuading CDE and Governor Gavin Newsom to object to the new math framework, saying "the proposed framework would, in effect, de-mathematize math" with rhetoric for social justice. 
The framework points to elimination of grouping students based on ability and recommendation to refrain from offering algebra until ninth grade. Many parents and students expressed their valid concerns over detracking math for advanced students including junior Candice Lu, who is taking AP Calculus BC.
"I really like how they provide advanced classes since middle school," Lu said. "I think it really prepares you for the regular Calculus. I would be upset if advanced track is not available, because it doesn't prepare you, and also some classes aren't fast enough for some people to learn."
While it brings a concern to a group of high-achieving students, encouraging and opening access to advanced courses can allow advanced classes to allocate more time on establishing basic concepts and discussions for individualized learning rather than pacing up. 
Chapter 9, for example, states "approaches to tracking that determine early on that many other students will not have opportunity to take challenging mathematics."  
This statement is evident given the significant disparity of Calculus enrollment based on ethnicity. Ethnicity, a strong indicator of socioeconomic status points to the early success that is often fixated for the rest of school years with the advanced math course track.
According to CDE data of 2018-19 school year, Latino and Black students' Calculus enrollment was 31% while their population comprises nearly 60% of California student enrollment. Compared to Asian and Caucasian students, they are not equally prepared to take an accelerated math course in eighth grade, and the accelerated path is often fixed in high school math. 
Irvine Unified School director of STEM Chris Weber highlights the motive of the new framework. 
"Equity job of public education and my professional purpose of life is to ensure every single student, not some, not most, leave IUSD with unl[imited future possibilities," Weber said. "I think what the framework is saying is that let's be intentional about that being intentional about supporting all students to high levels of access."
In the end, the new math framework is a recommendation, not a mandate on education policies. It is up to the hands of the school community to evaluate, adjust and incorporate the new framework for individual school boards. 
Leave a Comment
Your donation will support the student journalists of Portola High School. Your contribution will allow us to purchase equipment and cover our annual website hosting costs.
About the Contributors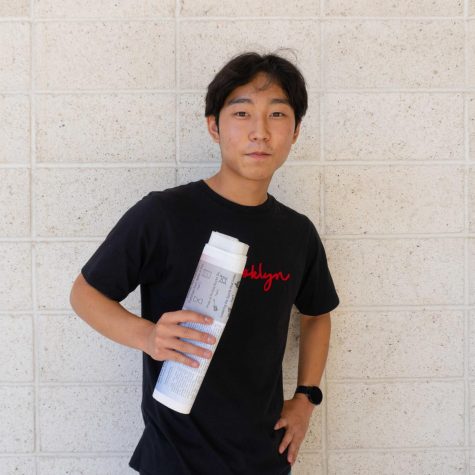 Martin Yoon, Staff Writer
Martin Yoon is a first year staff writer in portola pilot. Although he is a senior seemingly busy with college apps and more, he is passionate about Journalism...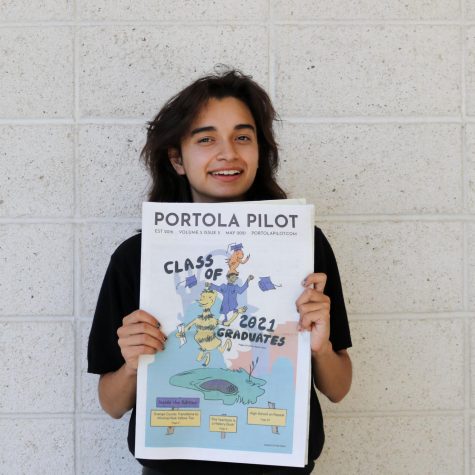 Nate Taylor, Front Page and Photo Editor
 Nate Taylor is the 2021-22 front page editor and photo editor. He is ready to improve his design skills and create memorable Portola Pilot front covers....