Nowruz Celebrations Connect Persian Students to Culture in a Historic Year for Iranians
Many cultures celebrate their new years in the wintertime, following lunar-based or Gregorian calendars. But one culture's annual festivities align with the first day of spring: the Persian New Year.
Persian New Year, or Nowruz, was on March 20, with festivities continuing through the beginning of April. Nowruz translates to "new day" in English and serves as a celebration of springtime and new beginnings for Persians worldwide. This particular Nowruz marked the year 1402 on the Persian calendar.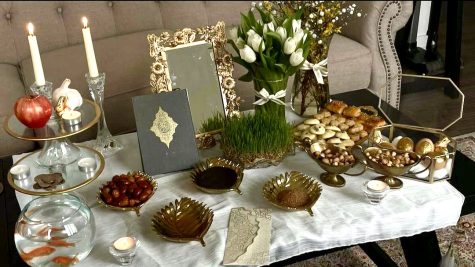 Preparations for Nowruz can begin as early as a month in advance, as Persian households partake in spring cleaning and a special event known as Charshanbe Suri. Occurring on the Wednesday before Nowruz, Charshanbe Suri entails jumping over a bonfire to symbolically offer its participants health and energy.
"I grew up in Iran, and we always liked to use fireworks for it," senior Adna Parva said. "It's just super fun, and it's like a big family party; everyone is dancing, and everyone is having fun."
Another custom is setting up the Haftsin, an arrangement of seven items that start with the letter "s" in Farsi. Each item symbolizes a concept in Persian culture, from rebirth and renewal to love and compassion.
"I wish [non-Persians] kind of knew how it felt like to put everything on the table," sophomore Taranom Esmaeili said. "Like how they have different meanings once you put them on that table, like wishes and things they bring for you for that year. I think they each have a significance that's beautiful that everybody needs to know about."
The festivities culminate in a tradition known as Sizdah Bedar on the 13th day of the New Year. Persian individuals gather to throw the sprouts (one of the seven items) into a body of running water, signifying the end of the celebration.
"Sizdah Bedar is one of my favorite traditions, and we go out with our families or a huge group of friends into nature," Parva said. "We just celebrate nature; we tie the grass from the Haftsin for good luck."
In recent years, appreciation for Nowruz has expanded beyond the Persian population, as many groups have organized efforts to educate non-Persians about the holiday as well. The city of Irvine puts up their annual posters and banners on roadsides commemorating the date, while the Walt Disney Company released a video featuring Mickey Mouse to teach children about Nowruz, according to CNN.
However, the recent months of anti-regime protests in Iran following the death of Mahsa Amini cast a different light on this year's celebration for those who are involved in the fight for women's rights in Iran.
"I feel like with Nowruz, since it's a happy time, and it's a start of something like a new year, that connects with them," Esmaeili said. "That goes for them, because they can be more united, and they can have a little bit of a celebration together of what they've been through the past year, but then also it's kind of sad for the families that lost their children and their family members, that they have to celebrate without them this year."
For many Iranian-Americans, Nowruz can be a way to reconnect with their roots. Being so far away from home can cause Persian-American students to feel distanced from their culture, according to Esmaeili.
"We all come from different backgrounds, but at the end of the day, we all kind of act the same anyway in school at least," Esmaeili said. "And sometimes I forget that, oh, like I'm Persian, by the way. I have these kinds of cultures, and this is what I do, so it helps me connect back and just helps me feel like I'm at home again."
Leave a Comment
Your donation will support the student journalists of Portola High School. Your contribution will allow us to purchase equipment and cover our annual website hosting costs.
About the Contributors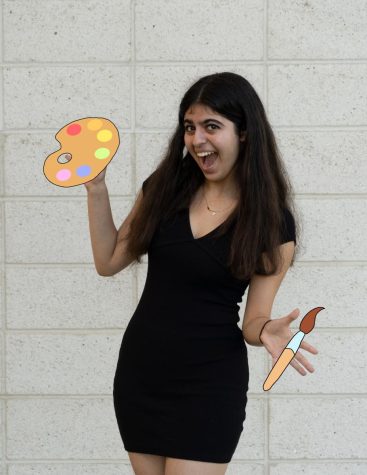 Tara Vatandoust, Arts & Entertainment Editor
Tara Vatandoust is thrilled to be the Arts & Entertainment Editor for her second year on the Pilot. She is looking forward to editing people's reviews...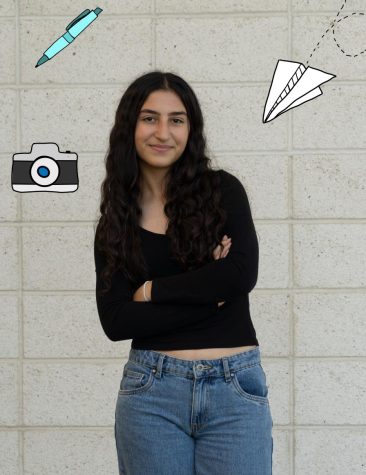 Parmin Zamani, Staff Writer
Parmin Zamani is a staff writer for her first year on the Portola Pilot. She is looking forward to working with her fellow Pilot members and exploring...