Pandemic Culture Transforms Patterns of Social Interaction
In the span of just a few months, COVID-19 has reached every corner of the Earth and infected millions of people. As federal and state governments set measures to curb its spread, cultural practices and standard social behaviors — like shaking hands and giving hugs — became unsafe.
Although our world has shrunk to just the span of our rooms, novel innovations and technology have set forth new ways to communicate globally, bringing about notable changes to social behavior.
Burbio, a company known for its data aggregates, conducted an ongoing survey across 35,000 schools in all 50 states. It found that 62.5% of K-12 schools nationwide made the transition from a traditional learning model to some form of digital learning during the onset of the pandemic.
Similarly, according to Stanford economics professor Nicholas Bloom, 42% of adults in the U.S. workforce reported working remotely.
The lack of in-person human interaction has presented challenges in maintaining effective communication, especially since it is difficult to keep a steady rhythm of life in the midst of drastic change.
During mandatory quarantine, social isolation and the absence of physical contact have caused many to feel overwhelmed, fatigued, anxious or unstable. In a survey administered by software company Qualtrics, around 40% of respondents reportedly experienced adverse mental health effects as a result of COVID-19.
While the return to school in late August brought back some traditional interactions and eased such feelings of anxiety, it is evident that there has been a shift in standard cultural practices. Students are unable to make physical contact with one another, and because masks obscure facial expressions, the way we communicate emotion is disturbed.
"When we cannot see the whole face, such holistic processing is disrupted," psychology professor at the Royal Holloway University of London Rebecca Brewer said.
According to Princeton psychology professor Alexander Todorov, changes in social culture are not only anticipated; they are also already in place.
"People compensate," Todorov said in an interview with Scientific American. "When they meet on the street, there is more gesticulation. People engage in strategies to make sure that they're being understood."
Although distancing protocols limited some social practices, our society adapted to find solutions.
In remote education and the workplaces, digital tools like Zoom and Skype are used as platforms of communication for work and school. People transcend geographical barriers and connect anywhere across the globe from the comfort of home.
"
After I adjusted, it actually opened my eyes to a whole new way of reaching out and connecting with people.
— Grace Shao
"At first, I wasn't used to the long days on Zoom, staring at a computer screen all day. At the end of the day I felt more exhausted. But after I adjusted, it actually opened my eyes to a whole new way of reaching out and connecting with people," junior Grace Shao said. "In PNN, I recently interviewed a few people from different states, and it would have never occurred to me to do it this way before. Before COVID, I would have completely missed out on this opportunity."
Looking into the future, it is unlikely public interaction will completely revert to its pre-pandemic state. Resilience has allowed us to accommodate change in all aspects of our life, and will continue to carry us into a digital stage of education and work, where there is unprecedented flexibility in the way students learn and adults work.
Leave a Comment
Your donation will support the student journalists of Portola High School. Your contribution will allow us to purchase equipment and cover our annual website hosting costs.
About the Contributors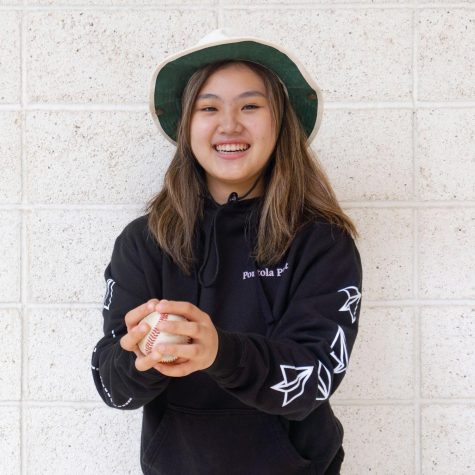 Grace Baek, Asst. Sports Editor
Grace Baek is the assistant Sports Editor for her second and final year on the Pilot. She is looking forward to getting to know the new staff members and...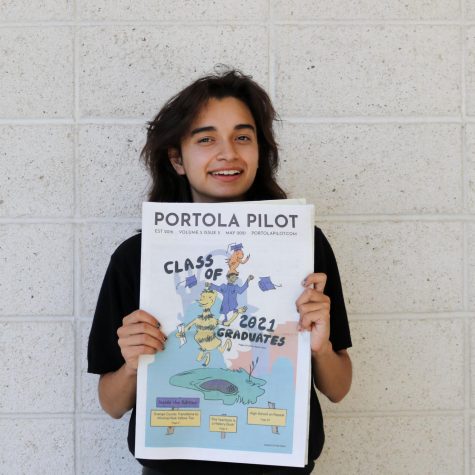 Nate Taylor, Front Page and Photo Editor
 Nate Taylor is the 2021-22 front page editor and photo editor. He is ready to improve his design skills and create memorable Portola Pilot front covers....