Persistent Shortage in Special Education Staff Results in District Vacancies
The statewide special education staff shortage this year can be attributed to some of the stress and challenges associated with teaching special education, according to the California Teachers Association.
However, the COVID-19 pandemic and return to in-person learning have caused the shortage to impact more school districts due to the fear of exposure and burnout, according to education specialist Desiree Shaffer
For the 2021-22 school year, 48 states and the District of Columbia reported a shortage of special education teachers and staff, according to an annual report released in June 2021 by the Department of Education.
IUSD is one of these districts experiencing shortages in special education staff, according to co-special education department chair Melody Resendez.  
"Across our district, we have at least over 100 vacancies for instructional assistants and behavior interventionists right now," Resendez said. "It's hard because our support staff are essential. They literally are our whole right arm, like every single one of our fingers at the end, and help us support the students."
The pandemic has left the special education department in a challenging position as they recover from the uncertainty created by online learning over the past year, according to instructional aide behavioral interventionist Omar Espinosa.
"I think one of the biggest points to make right now is just that we're coming off of a pandemic, you know, I mean, we're still ongoing," Espinosa said. "It led to just a lot of burnout, a lot of individuals probably getting just really tired, really stressed out and really kind of wondering if doing this job is for them."
Insufficient training provided by districts for new support staff often leaves them unprepared for the demands of a special education teacher and puts additional pressure on current special education teachers is also a factor in the shortage, according to Resendez.
"[Nationwide] I think often staff come on board, and there's not sufficient training for support staff," Resendez said. "And it's kind of put on the teacher to train and give good guidance. Well, teachers are already trying to manage so many different things."
Teaching special education is unlike teaching most general education classes because it requires teachers to handle the emotional and mental responsibilities associated with special education, according to Espinosa. 
"I love our students very much, but there's times where it gets a little bit stressful, and there's times where it gets really challenging," Espinosa said. "At the end of day, you're really exhausted, you're really tired mentally, physically and sometimes you dwell on the work that you're doing."
Currently, campus and district administrators and school psychologists are helping to fill in vacancies created by the shortage, according to Shaffer. 
"Everyone is just trying to pitch in wherever they can at every level. And I think we're just trying to help cover where we can at this point. It's been tough. But I think it's just the nature of the world that we're kind of in right now," Shaffer said. "So we're just kind of taking it day by day and doing the best that we can for our students and making sure that we're keeping everyone safe and that they're getting the best possible education that we can give them under the circumstances that we have."
Leave a Comment
Your donation will support the student journalists of Portola High School. Your contribution will allow us to purchase equipment and cover our annual website hosting costs.
About the Contributor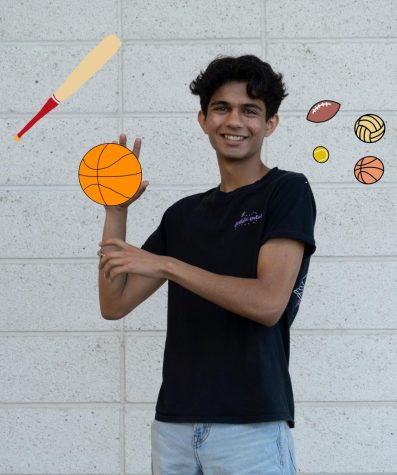 Arnav Chandan, Sports Editor
Arnav Chandan is the Sports Editor and Co-Business Manager for his second and final year on the Portola Pilot. Outside of spending hours upon hours in...