Pfizer Seeks Authorization from FDA for Vaccine Usage on Ages 5 to 11
Pfizer became the first vaccine manufacturer in the United States on Oct. 7 to seek authorization from the Food and Drug Administration to use its vaccine on children ages 5 to 11. The FDA will review Pfizer's vaccine on Oct. 26. If approved, a panel of immunization experts from the CDC will meet on Nov. 2 and 3 to consider if they should recommend use of the vaccine, according to CNN.
AP Biology teacher Erin Arredondo has three children, two who are between the ages of 5 and 11, and plans to vaccinate them once the vaccine is available.
"I fully trust the vaccine and how they've tested it because the science behind it is very sound," Arredondo said. "The technology they have to make the mRNA vaccines makes sense to me."
The vaccine showed a "robust" antibody response among 2,000 trial participants in the 5 to 11 age group, according to Pfizer and BioNTech. Unlike those 12 and older who received a Pfizer vaccine of 30 micrograms three weeks apart, children ages 5 to 11 will receive two smaller doses at 10 micrograms three weeks apart.
Because younger children tend to be less hygenic in public, the vaccine's approval would lower their risk of acquiring a deadlier version of the virus, according to the CDC.
"They are dirty," Cadence Park Elementary and Northwood Elementary nurse Jennifer Shay said. "You can have them wash their hands time and time again, but unfortunately they'll rub their nose, and they'll blow their nose and won't think anything of it and will move on to their next activity. That is something that we have seen since the beginning of time."
While Arredondo and Shay, both mothers, support vaccinating children in the 5-11 age group, there are parents who are hesitant for their children to get vaccinated, according to NBC.
"There is no way I would be playing politics with my daughter's health and safety," online fitness instructor and mother Michelle Vargas said. "Any time anything is rushed, integrity goes out the window."
Vargas said that if her daughter's school district mandated vaccines, such as Los Angeles Unified did last month, she would find other options besides vaccination.
If the reviews from both the FDA and CDC are positive after analyzing all clinical trial data for consistency and quality control, the first doses could be distributed by mid-November for vaccinations to begin, according to Pfizer.
Leave a Comment
Your donation will support the student journalists of Portola High School. Your contribution will allow us to purchase equipment and cover our annual website hosting costs.
About the Contributor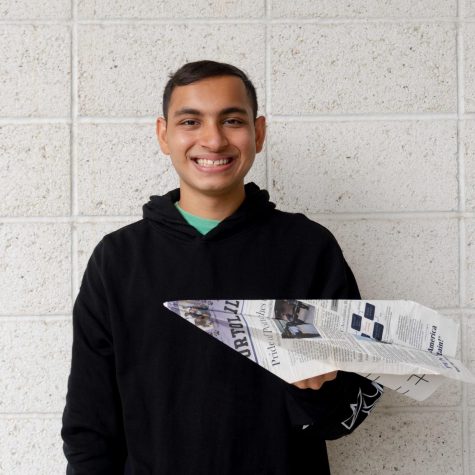 Aadi Mehta, Staff Writer
Aadi Mehta is serving as a second-year Portola Pilot Staff Writer for the 2021-2022 school year. Aadi is excited to be able to work with new and returning...