Portola Pilot Participates in National Journalism Convention
Eight Portola Pilot staffers and ten Yearbook students attended the National Scholastic Press Association (NSPA) Convention on April 26-27 at the Anaheim Hilton Hotel, attending various sessions and competing in write-offs. Portola Pilot staffers and Juniors Helena Hu, Ajinkya Rane and Maya Sabbaghian received recognition in the write-offs, as well as yearbook staffers and juniors Madelyn Noh and Katelyn Pham.
The NSPA convention is held twice a year, once on the East Coast and once on the West. Each year, students from top newspapers and yearbook programs across the nation attend and compete.
"[The Convention] really gives you a great opportunity to grow in a professional way for you and your students," journalism adviser Brianna Rapp said. "It's also a good opportunity for students because this is how professional development is modeled in the real world."
Students participating in the write-offs received recognition and awards on a scale that starts from honorable mention, to excellent and superior. Hu, Rane and Sabbaghian received an excellent rating in graphic design, honorable mention in features writing and honorable mention in editorial writing, respectively. In the yearbook class, Noh received an excellent for her entry in Sports Photo and Pham received an honorable mention.
"We are a third-year program against programs that have existed for, some of them, a hundred years, literally," Rapp said. "People coming into that, they have so much to actually build off of. We're still new. Anything we get out of this is amazing. The fact that three of our journalism students and two of our yearbook students received recognition shows that we are truly building our program in a meaningful way."
The write-offs also offered a type of competition different from local ones, giving participants more experience in producing work in a timed situation.
"The write-offs at the NSPA were a lot more real-world," Kim said. "At the OC or state write-offs, we are not allowed to record interviews. Though, at the national write-offs, we were allowed to record interviews and actually transcribed them on the spot. We actually had a more interesting topic than before since it was about animal rights, which is something that I like."
Students attended sessions on topics such as writing photo captions, managing a school yearbook or newspaper and improving page designs. Many of the sessions offered valuable advice to help programs grow.
"I think we showcased a lot of our pride, passion and purpose [at the convention]," junior and yearbook editor-in-chief Grace Tu said. "We are privileged to attend this kind of convention where we have so many talented speakers, so many talented teachers who come and talk to us, and we have so many talented advisers who critique our work. It is an opportunity for someone to look at your own work and give you feedback and realizing what you have to improve on."
About the Contributors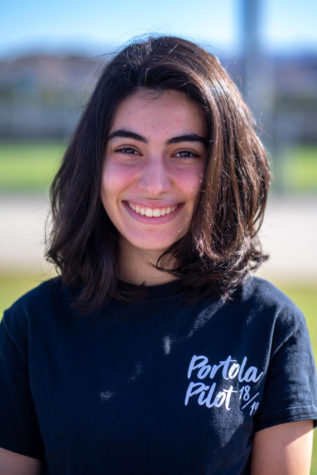 Maya Sabbaghian, Managing Editor
Maya Sabbaghian is one of two 2019-2020 Managing Editors. A staff member since 2016, Maya has previously served as a 2017-2018 Editor-in-Chief, and as...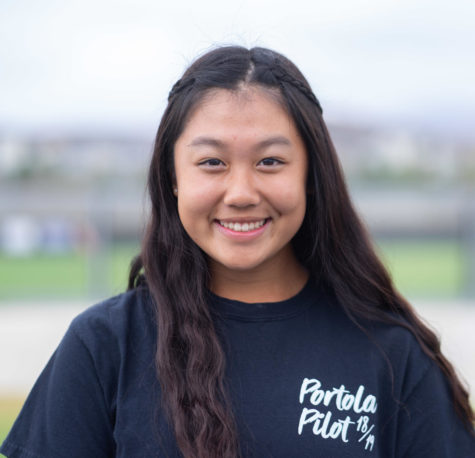 Helena Hu, Editor-in-Chief
Helena Hu is the Co-Editor-in-Chief of the Portola Pilot this year. As Centerspread Editor and Social Media Director for the past two years respectively,...