Racist remarks targeting Portola High students prompt community outrage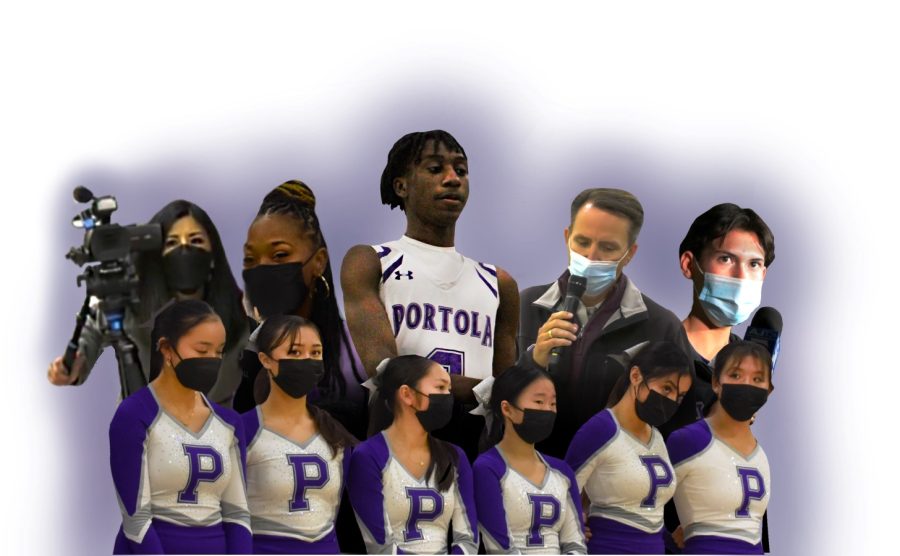 Boys' basketball and pep squad were subject to racist remarks at an away game against Laguna Hills High on Jan. 21, prompting community calls to action.
"Where is his slave owner?", "Who let him out of his chains?" and "Chain him up" were among the remarks directed at guard and senior Makai Brown, captured on game footage.
"Nothing was done for the student section or any of the JV basketball players from Laguna Hills," cheerleader and senior Garance Ha said. "None of them were told to be quiet or stop making the comments that they were making. None of the administration, none of the workers there stopped them."
On Jan. 25, Sabrina Brown, mother of Makai Brown, shared the video on Instagram (@brekai12). The post garnered over 170,000 views as of Jan. 31 and was reposted by prominent figures, including activist Shaun King and actress Taraji P. Henson. Local and national media outlets such as CNN, the Los Angeles Times and KTLA reported on the event.
Sabrina Brown emailed Laguna Hills High principal Bill Hinds after the game, requesting a time to discuss the incident. The administration allegedly responded to her request to meet but delayed the session multiple times, according to Sabrina Brown.
"When [the meeting] was pushed back, it just felt like this wasn't necessarily at the top of anyone's list of priorities the way that we felt like it should be," Sabrina Brown said. "And so, I thought that I needed to do something to make this move to the top of the priority list."
"
Call it Black intuition, maybe it's PTSD, but either way, we knew something didn't feel right. We do truly appreciate everyone offering their words of support, but where is the action and where is the accountability?"
— Sabrina Brown
Brian Hosokawa, parent of former Portola High student Haley Hosokawa, originally posted the game footage in an unlisted YouTube video on Jan. 22 and shared it with Portola High principal John Pehrson, athletics commissioner Peter Abe and the Irvine City Council. Laguna Hills High assistant principal Jay Chadwick allegedly asked Pehrson and Abe to delete the footage 45 minutes after it was shared, according to Brian Hosokawa.
"Unless we have tough and uncomfortable conversations about incidents such as these, things will never change," Brian Hosokawa said. "So I declined their multiple requests to remove the video. I would love to see more accountability for the administrators involved [at Laguna Hills High]."
At the Jan. 25 Irvine City Council meeting, Sabrina Brown and other concerned parents demanded action on behalf of Portola High and the City of Irvine.
"My family was guarded, uneasy and on-alert well before the video surfaced," Sabrina Brown said during her testimony. "Call it Black intuition, maybe it's PTSD, but either way, we knew something didn't feel right. We do truly appreciate everyone offering their words of support, but where is the action and where is the accountability?"
Hinds addressed speculation about how students and coaches were disciplined in a school statement on Jan. 26.
"Action has been taken with regards to the student in question," Hinds said in the statement. "Concern has been expressed that our coaching staff was involved in the racial commentary, but that is not the case. Due to the confidential nature of student and personnel matters, it can feel dissatisfying to our community that we are unable to share the specific measures that have already been implemented."
Pehrson sent an email on Jan. 26 to the Portola High community condemning the racist remarks. At the staff leadership meeting that same day, Pehrson and department chairs discussed methods of bystander intervention training for both students and staff, according to social studies department chair Jon Resendez.
"I hope that this motivates students and teachers alike to realize, for instance, the Black Lives Matter movement and all the discourse and dialogue that got started and people got into and completely forgot about shouldn't be something to be forgotten about," literary and language arts department chair Doris Schlothan said.
Irvine mayor Farrah Khan published a letter on Jan. 27 addressed to the Saddleback Valley Unified School District and Laguna Hills City Council demanding that they conduct an investigation.
Discussions regarding the racial remarks took place within several Laguna Hills High classrooms, according to a Laguna Hills High student who asked to remain anonymous.
"I really hope that the conversations being had are at least showing that we do support the family that is struggling right now," the student said. "And that our school really understands just how much the words that were said can affect someone."
The Portola Pilot reached out to Hinds requesting an interviewbut did not receive a response. Several Laguna Hills High teachers were also contacted, but they declined to comment.
An advisement bystander training on racial justice will take place on Feb. 2 after teachers engage in their own bystander training on Feb. 1, according to Schlothan. The lesson will focus on equipping students with strategies for how to intervene in situations involving racist or derogatory comments or actions.
Leave a Comment
Your donation will support the student journalists of Portola High School. Your contribution will allow us to purchase equipment and cover our annual website hosting costs.
About the Contributors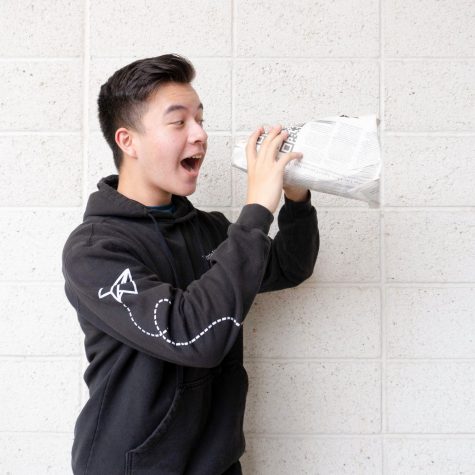 Ryne Dunman, Co-Editor-in-Chief
Ryne Dunman is the Co-Editor-in-Chief for his second and final year on the Portola Pilot. This year, he's excited to make new memories in-person and...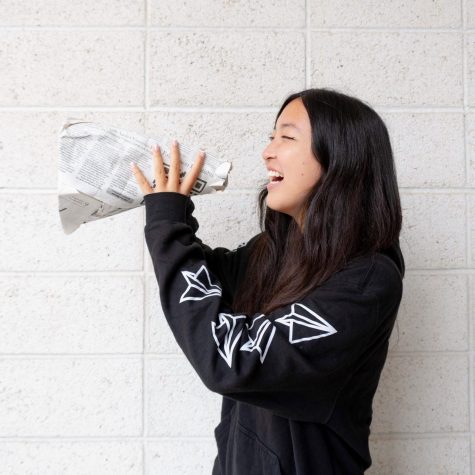 Claudia Lin, Co Editor-in-Chief
Claudia Lin is your co-editor-in-chief for her third year on the Pilot. She is looking forward to making as many memories as possible for her last year...