Robotics Team 3759X Builds its Way to World Championships
In a whirlwind of gears, intricate circuits and unyielding determination, independent high school robotics team 3759X forged its way to the pinnacle of innovation by securing fourth place in the prestigious VEX Robotics World Championship in Dallas, Texas on April 25 to May 4.
Juniors Martin Pan and Pranav Patlola co-founded 3759X during their freshman year. This season, they recruited two new members; junior Adrianne Chang and Fairmont Prep junior Audrey Kim.
"I think we're just a group of friends that come together to do robotics," Pan said. "One thing this year, we've been pretty much prepared for most of our competitions, and we feel pretty confident going to competitions; we have a lot of practice and a lot of time to fine-tune our robots."
Chang and Pan began their robotics journeys after joining their middle school's robotics team. Pan created his own independent team since there was no VEX robotics team at Portola High. Chang later co-founded Portola High's VEX robotics team, but eventually left to join 3759X.
"Don't be afraid to build bad robots, because we built a lot of bad robots at the start," Chang said. "I think ultimately, it's just testing and building more, which makes it better. You can't just start off being good."
One of 3759X's biggest challenges was running the team as a private organization, according to Chang. They built their way from the ground up, with no outside resources to guide them or fund the $10,000 required for materials, according to Pan. However, Pan also stated that the team is now running smoothly without major setbacks after two years of experience.
"I'd say that gives us a lot more freedom though, because we can just decide which competitions we're going to go to," Pan said. "We have complete freedom over what we're going to design and pretty much no limitations on anything custom that we want to do."
To qualify for the World Championship, the team consistently won local competitions to qualify for the state championship, where they were awarded "excellence," the highest ranking, according to Chang. By aiming for about a month of preparation before competitions, the team was able to improve its organizational skills, according to Pan.
"Our World Championship robot had eight motors with a catapult that shot discs," Chang said. "The game was basically frisbee golf and each robot had to shoot them in. For our robot, out of eight motors that we used, we put six on the drive train. The entire robot was as light as we could get it and we manufactured a couple of custom plastic parts to reduce the weight."
Not only do robotics competitions benefit the 3759X team academically with prestigious rewards, but the members also befriended other dedicated competitors with similar passions, according to Chang.
"We know a lot of our competitors just from both past years and online, and a lot of the top teams stay top teams throughout the seasons," Chang said. "So we get pretty close to each other, and we talk a lot online. So it's exciting to be able to finally meet each other at Worlds where there's a couple of people from other countries like Taiwan. So just getting to see everyone together, I was really excited."
Leave a Comment
Your donation will support the student journalists of Portola High School. Your contribution will allow us to purchase equipment and cover our annual website hosting costs.
About the Contributors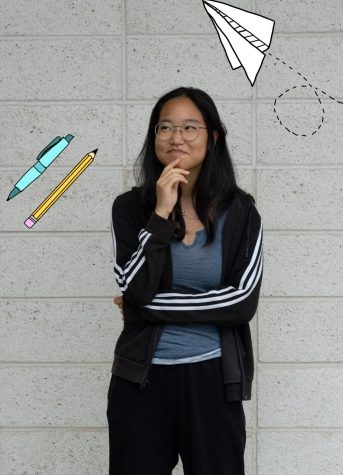 Hannah Ko, Staff Writer
Hannah Ko is a staff writer for her first year on the Portola Pilot. She is looking forward to writing and exploring various genres of journalism, especially...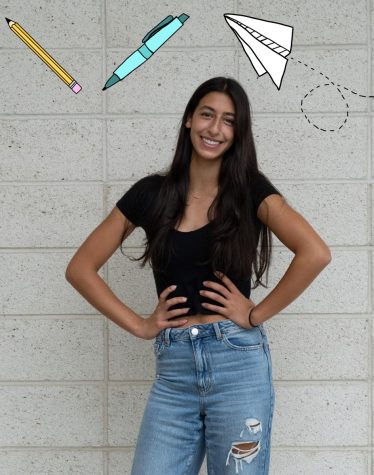 Maya Tedini, Staff Writer
Maya Tedini is a staff writer for her first year on the Portola Pilot. She's looking forward to covering everything from exciting sports games to unique...