School Community Welcomes WASC
Portola High will face its first Western Association of Schools and Colleges accreditation on Feb. 23-26 as the final step to the two-year process of surveying, analyzing and reflecting on student data. This process will validate the integrity of diplomas and transcripts which helps colleges and universities determine the acceptability of high school course credits.
The WASC visiting committee will attend every class, meeting with both WASC student ambassadors and random students. 
"The WASC self-study process should not feel like something that gets done every so many years," literary and language arts teacher and WASC coordinator Jeanne Jelnick said. "The reason I have worked with WASC since 2008, I've done three accreditation process reports, is that what it asks a staff and student body and a group of parents to do is incredibly valuable."
Since August 2018, staff members and a group of student and parent representatives have been meeting in focus groups, interpreting student survey data and writing a report detailing everything from student life to future steps. About once a month, departments have also dedicated their early morning meetings to continue goal-setting.
"I work in conjunction with [Jelnick] to make sure we're organizing everything in regards to meeting," assistant principal Jeffrey Hernandez said. "So that includes setting up the meetings with staff on those PLC Tuesday mornings, getting with them, making sure the conversations are moving forward; we have prompts that were given by the state that we're answering." 
The Accrediting Commission for Secondary Schools will assess the school's ability to identify strengths and weaknesses, understand the community's best needs and create an action plan. Portola High could receive a six-year accreditation with a mid-cycle progress report,  a six-year accreditation with a mid-cycle progress report and a one or two day visit, a probationary accreditation status with in-depth progress report and two-day visit within one or two years or a withheld accreditation status. 
"Being a student ambassador was a really unique opportunity for me because I had never been in a situation where I could talk to teachers and counselors about my personal experience with the way things are taught," senior Dorsa Zahedi said. "After participating in WASC, however, I've learned that despite how great of a school Portola is, we can always strive for improvement in all areas." 
About the Contributor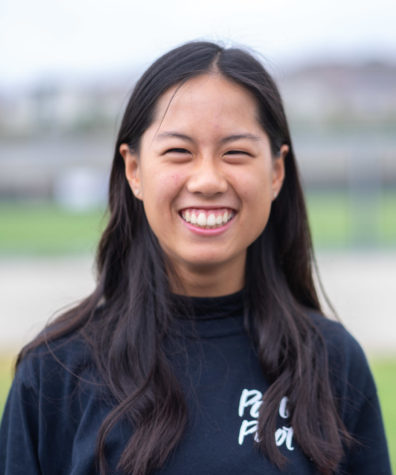 Julia Kim, Opinion Editor
Julia Kim is your 2019-20 Opinion Editor, continuing her fourth - and last - year on the Pilot! Outside of journalism, you can find her at the dance studio,...