Science Teacher Takes on Meatless Monday
While many Californians set timers for shorter showers, switch from dishwashers to sponges and turn off sprinklers, science teacher Sharon Fronk partakes in an international campaign called "Meatless Monday."
"I decided to do it for the same reason that most people do, which is that a lot of water goes into producing meat. Also, the meat industry in the U.S. is just atrocious the way they treat animals," Fronk said. "So it's an ethical thing, and I feel like it's the responsibility of global citizens to be really aware of where their food comes from and what goes into producing food."
True to its name, Meatless Monday has one guideline: abstain from meat at least once a week. Fronk has been involved for four years after taking a college course that taught her about the United States' role in the food industry.
"I'm trying to be a lot more conscious and aware of what I'm eating, because I know what goes into it, and I know that money is power," Fronk said. "So as a shopper and as a consumer, the way I vote is the way I spend money."
Fronk stays motivated by subscribing to Reddit threads that offer tips and tricks on how to get past meat cravings. In addition, she participates with her mom, which aids in accountability.
"I've noticed a change in self in the way I view the world. Ever since starting doing Meatless Mondays, I've looked into how I should be a global citizen in other ways," Fronk said. "So it's moved from just a health perspective and the ethical treatment of animals into 'how am I going to move in the world and be a responsible global citizen as a whole?'"
About the Contributor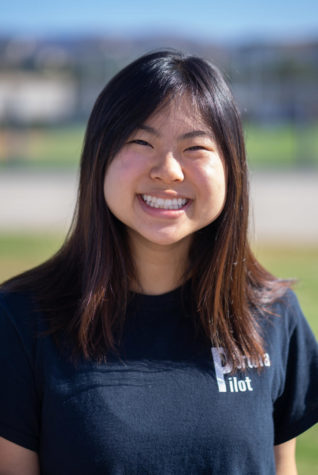 Tiffany Wu, News Editor
Tiffany Wu is your 2019-2020 Co-News Editor! She is most excited to insert ads on Print Days. In her spare time, she can be found browsing memes and eating...