Senior Aryan Shrivastava Commits to Jumping New Heights at UChicago
Using only his own body, momentum and mind, he launches his body into the air and maneuvers his position above the set bar.
Over the past four years, senior Aryan Shrivastava has used his knowledge of body mechanics and his agile build to his full potential as a jumper on the track and field team. Now, he leaps toward new heights and opportunities as a committed track and field athlete at the University of Chicago.
"Some people say it's 50% mental," Shrivastava said. "I would say it's 80% mental, 100% mental, because it's not only you understanding the technicalities in your event; it's also having the reserves to go against someone that's faster than you, someone that's taller than you … You're never gonna jump as high as you want, as far as you want. You're never gonna run as fast as you want. So it's really getting into that mindset."
Shrivastava said he thinks the sport of track and field is usually underhyped compared to sports in which athletes compete from a young age. Shrivastava did not start his track journey until high school.
However, things went differently than Shrivastava initially anticipated, as he fell in love with the atmosphere of the team, culture of the sport and the coaches over the four years he has spent on the team.
"I think over the four years, [coach Kavanaugh] was able to take advantage of all the new people coming in, all the new staff that wasn't here before, and get and our enthusiasm as a program and cultivate a really productive, hardworking culture that really built a strong community, as we are one of the biggest athletic programs in the school right now," Shrivastava said.
Shrivastava decided he wanted to continue the sport in college at a Division III school where he would be able to keep sports a hobby while pursuing his academics. He researched the recruitment process through YouTube videos and college-affiliated websites.
Because Division III schools spend less on recruitment, he says that individuals usually reach out to the school coaches and team itself, and he did so with schools such as MIT, Carnegie Mellon and Claremont McKenna. After completing an academic pre-read by sending his achievements to the coaches, he submitted a standard application with the coach's recommendation letter.
"There's a lot of nuances to the recruiting process," Shrivastava said. "I'd say feel free to reach out to me if you're interested in recruitment. I'd be happy to help. I got a lot of help from alumni, from people that went through it, and I wanna do the same for you guys."
Even though he believes University of Chicago is not as popular compared to other prestigious ivies, it became his top choice for a variety of reasons.
"I really like the culture that they built at [UChicago] so far," Shrivastava said. "I mean they do have that reputation in general about being the quirky type, with air quotes, but I think I got some research around it, and I think the type of kids that they accept, they're all super smart, they all have their quirks in the way where they are interested in one thing, but they're also comfortable with another thing."
Shrivastava committed in December, leaving him with the assurance of creating new goals physically as a jumper on the track team and academically as an Economics major.
"I wanna be around people that diversify my perspective and push me to be a better all around person, and I believe that UChicago is the school for that. I think it's really important to surround yourself with people that are smarter than you, around people that know things that you don't know, because that's really how you grow, so it's about challenging yourself, not being at the top every single time."
Leave a Comment
Your donation will support the student journalists of Portola High School. Your contribution will allow us to purchase equipment and cover our annual website hosting costs.
About the Contributor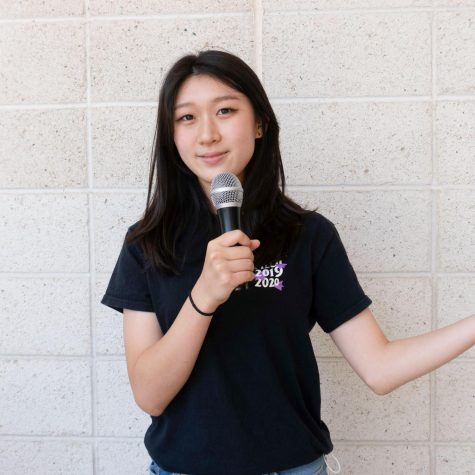 Bia Shok, Co-News Editor
Bia Shok is the co-news editor for her third and final year on the Pilot! She is super excited to expand the Pilot's influence even further this year...