Senior Ashley Presnell Sticks to the Sport She Loves
With sturdy goggles masking her face, senior Ashley Presnell clutches her lacrosse stick as she sprints across the field, cradling the ball and weaving her way through the opposition's defense players. The crowd erupts into boisterous cheers as she fixes her eyes on the goal and adjusts her feet to acquire the perfect angle for a shot.
After experimenting with and participating in multiple sports throughout her high school career, Presnell said she could not be more grateful that she chose to stick with lacrosse for four years.
Presnell's athletic journey began in the summer before freshman year at the girls' lacrosse summer camp. Since then, she has contributed to the varsity team as a core midfielder and attacking player. 
"It wasn't an easy decision for me to make just because I actually had conflicts with other sports during high school, so I had cheer and dance, and they all ended up being things that made me have to decide between lacrosse and those," Presnell said. "Ultimately, the reason why I wanted to stick with lacrosse was just because of the team that we'd grown together over the past four years is something I really couldn't give up."
Presnell is especially fit for the sport, as she is able to bring her strengths onto the field and apply appropriate game play moves, according to head coach Sofia David. She displays her determination for lacrosse even while balancing many rigorous classes.
"I really admire her hard work and determination," David said. "She's a very smart kid, and you can see that with her grades and she's taking all these impressive AP classes, honors classes and yet she still manages to make time to work hard at lacrosse. It's just really awesome to see a student excel both in the classroom and outside of the classroom."
As the team captain since her sophomore year, Presnell witnessed team growth from coaching staff changes and participation from different players in the program. It was also fulfilling to see the team evolve from having one substitute player for games and a common mindset of always losing to a full team playing competitively, according to Presnell. 
Presnell also incorporates team spirit and cheerfulness into their games. 
"Occasionally during practices she likes to get everyone talking in an Australian accent, which is super random, but it's super funny and then keeps it lighthearted on the field," David said. "She always manages to bring something fun and to get everyone laughing."
Presnell is a key example of how leaders can unite teammates through laughter to create a sense of family. 
"There's this really funny time— I don't know if she'll appreciate me saying this—but there's this clip of her, it was freshman year, and we were all new, so we didn't know what to do," defense and senior Julianne Nguyen said. "So for lacrosse, after half time, we switched sides on the field… and she's a midfielder so she does the draw up so when the ball went in the air, she caught it and then she went the other way like towards our goal… and I was like 'Ashley! It's the other way!' and so she turned around and went the other way so if you see the clips, it's just super funny… we just both laugh at it." 
Now in her last year of high school, Presnell reflects on the impact she aims to leave on her team as she embarks on her college journey with the hopes of continuing lacrosse whether it be through club or intramural sports.
"We get along well," Presnell said. "We always have time to chit chat and I love all the girls on the team, but it's also like when it's time to play, we know to concentrate and leave it all on the field, and that's pretty important and something I want to leave for future team members as well."
Leave a Comment
Your donation will support the student journalists of Portola High School. Your contribution will allow us to purchase equipment and cover our annual website hosting costs.
About the Contributors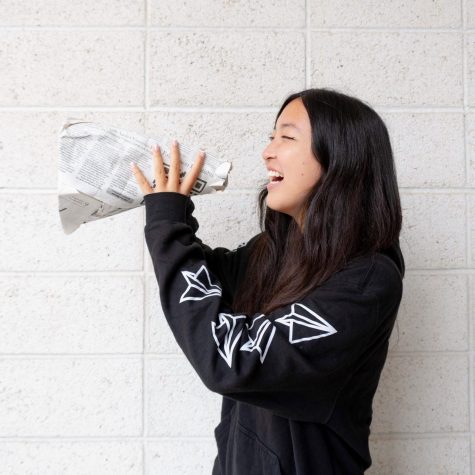 Claudia Lin, Co Editor-in-Chief
Claudia Lin is your co-editor-in-chief for her third year on the Pilot. She is looking forward to making as many memories as possible for her last year...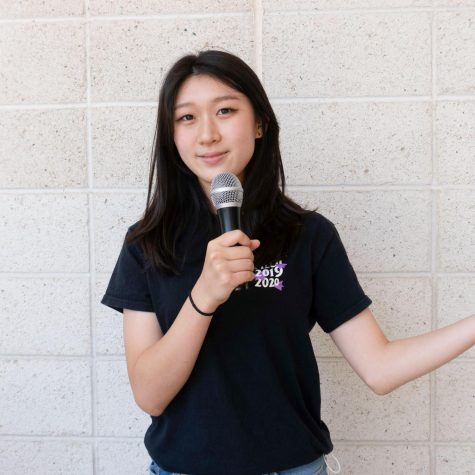 Bia Shok, Co-News Editor
Bia Shok is the co-news editor for her third and final year on the Pilot! She is super excited to expand the Pilot's influence even further this year...