Senior Kian Miremadi Takes Home Jackpot in Senior Assassins
The fifth annual senior assassins competition ended on Feb. 27 and awarded senior Kian Miremadi with the jackpot amount of $1,220.
The final round of competition was between Miremadi and senior Nova Kebeli. It came down to Miremadi coming to Kebeli's house to spray him with water to win the game.
The competition began on Jan. 24 and seniors Alexandra Moll and Tiffany Park ran the event who created Google Forms, waivers and game advertisements to prepare. It invites seniors to imitate assassins with assigned targets. In order to advance into the next rounds, participants must eliminate their assigned targets by spraying water on them.
"We wanted our friends to have something to look forward to," Moll said. "As a senior, it's a fun game to play and see your friends play. Aside from seeing who wins, I think it's been super fun seeing everyone come to school in their safety items and watching people try to get their person out. The game has definitely created a fun sense of 'paranoia', and everyone seems to be having a lot of fun with it."
Contestants were required to keep their locations visible through Snapchat and were safe inside school buildings. In every round, contestants were also required to wear different items that would provide immunity and protect them from getting attacked.
Each round had a unique theme. Round one required participants to wear swim goggles, in round two it was swim floaties and in round three it was ponchos.
"At first, the game was really fun and relaxing. It sort of gives a fun reason to attend school or not depending on your definition of fun, but you have an excuse to splash water on people," senior Greg Peregrin said. "Although, it's later in the game where it gets worse. The longer you live, the higher the chance you can win the big prize money, so it turns out to be more of a stress of losing the money rather than a fun little game. Went from senior assassins to squid games in like three rounds."
Throughout the competition, there were designated "Black-out Days" where protection could no longer prevent contestants from being eliminated. In the first round, there were specific dates listed for black-out days, but in later rounds, they occurred at random, unexpected times.
To help people who were eliminated earlier, bounties were created. A specific list of 19 people who didn't get their target out by a certain date were targeted. A bounty is when you can eliminate any other person on the bounty list by a certain date to move on to the next round.
"To me, senior assassins was just another fun 'You gotta do it for the high school experience,'" Peregrin said. "Honestly, it turned out to be a very fun event where I was able to make better friendships with people and interact with people I haven't seen in a while, all while having the excuse to drench them with water."
Despite the seemingly light-hearted nature of the competition, some contestants took their jobs very seriously, according to Miremadi.
"I was planning to wait like four or five, six hours outside of his house. But it only took about two, two and a half hours," Miremadi said. "I was really excited to win."

Leave a Comment
Your donation will support the student journalists of Portola High School. Your contribution will allow us to purchase equipment and cover our annual website hosting costs.
About the Contributors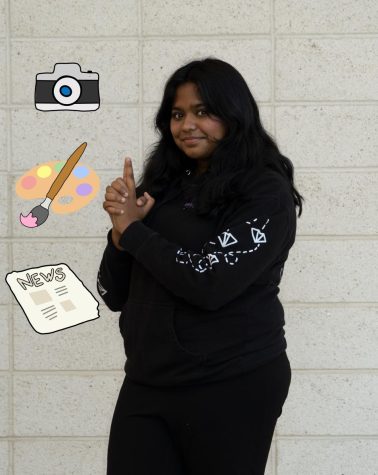 Arshia Sista, Front Page Editor
Arshia Sista is this year's front page editor for her second and last year on the Portola Pilot. She's both bittersweet and excited to design quirky...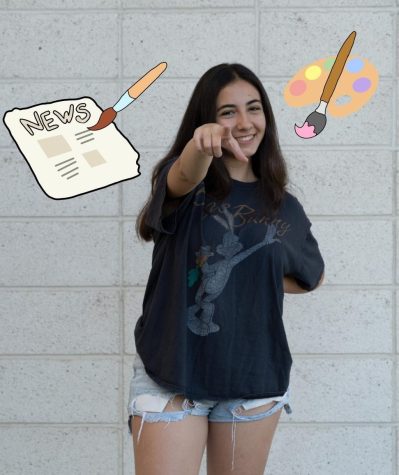 Shaina Taebi, Centerspread Editor
Shaina Taebi is the Centerspread Editor and is beyond excited to spend the year designing one of the few colored pages in the Portola Pilot. For her second...