Seniors Win CA-45 Congressional App Challenge
Congresswoman Katie Porter recognized one winner and three runners-up for the CA-45 District's annual Congressional App Challenge at her Orange County office on Jan. 25. Seniors  Jimmy Kang and Stephanie Zhang won first place for their app, Blossom. Seniors Patrick Cui, Brian Hawkins and Matthew Kwon won honorable mention for their work on Integral, and senior Joseph Kim won honorable mention for Connected Peer Tutoring. 
"[The Congressional App Challenge] sends a strong signal that Congress and the federal government recognize the importance of science and engineering and technology to our economic growth and to benefitting society," Porter said. "Innovation and opportunities for innovation start young, and we here in Orange County have tremendous talent, tremendous educational programs, great public schools, and [we want] to give those students the chance to compete nationally."
At the winners' reception, the teams gave a brief presentation on the purpose and functions of their apps. Integral keeps information like the bell schedule and sports schedule all in one place for high schools. Connected Peer Tutoring gives students access to tutoring services. The winning app, Blossom, is a biotechnology tool that is meant to predict hotspots on protein complexes to combat drug resistance. 
"We tried to apply artificial intelligence and machine learning algorithms in an app for biological researchers to more easily get access to what are called hotspots, which are sections of proteins that can predict the binding ability of two proteins," Kang said. "In the end, Blossom tries to package a computational power in a mobile device for researchers to use. Right now, we are at 92% accuracy."
Judges had a suggested grading rubric. For example, to be competitive, an app must demonstrate marketability and a well-designed user interface.
"There was a variety of judges. Some of them were very technical, like software developers; some were more on the medical or health sciences side, and I'm more of a business person." Congressional App Challenge judge and Orange County Startup Council CEO Scott Fox said. "So you combine those together, and that's how the [winners] turned out to be the top-ranked."
The winning students are able to attend the #HouseofCode Capitol Hill Reception in Washington, D.C, and the winning apps will be displayed in the U.S. Capitol Building and featured on the House of Representatives' website. 
About the Contributors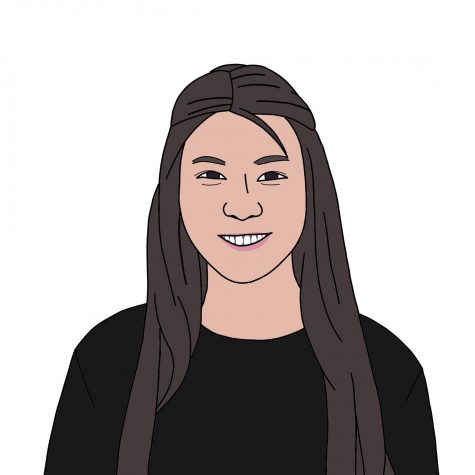 Kate Hayashi, Editor-in-Chief
Kate Hayashi is the co-editor-in-chief of the Portola Pilot. She draws all her writing inspiration from Michael Barbaro's "hmms" in "The Daily." Outside...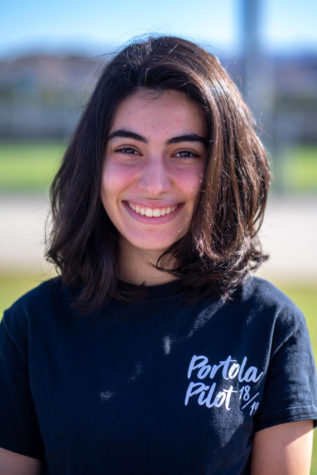 Maya Sabbaghian, Managing Editor
Maya Sabbaghian is one of two 2019-2020 Managing Editors. A staff member since 2016, Maya has previously served as a 2017-2018 Editor-in-Chief, and as...