Shelley and Maya Godett Have a Parent-Teacher Relationship
Math department chair Shelley Godett and her daughter, Maya Godett, have a unique mother-daughter relationship at Portola High that comes with unexpected effects. Shelley Godett is a math teacher and freshman Maya Godett is enrolled in her Enhanced Math 3 class.
According to Shelley Godett, their family relationship changed slightly once Maya Godett became a student in her classroom. It wasn't unexpected, since Shelley Godett's decision to return to her teaching career was partially influenced by her daughter's birth. In fact, Shelley Godett said she is pleased with her new awareness of Maya's student life.
"I've always helped her with her math classes her whole life, so now I'm just really more aware of her school life," Shelley Godett said. "For example, I know that she has a test coming up, or she has homework to turn in."
However, the hybrid learning model limits how significantly their school relationship is affected.
"For the most part, it's not that different because I don't see her three days a week like I would if we were back in traditional school," Shelley Godett said. "The other times she's only on Zoom for around 15 to 20 minutes."
Shelley Godett and Maya Godett still have a normal life outside of school, at least as normal as COVID allows. When Shelley Godett isn't in the classroom teaching Maya Godett, they are having fun and bonding outdoors.
"There's not a whole lot we can do during COVID," Shelley Godett said. "When we're not in COVID, we like going to Disneyland together, shopping, going to the beach."
However, like any familial relationship, there are times when Shelley Godett and Maya Godett get along more than others. For example, Shelley Godett expects Maya Godett to finish her homework before anything else, which exemplifies her higher expectations and awareness of Maya Godett's student life.
"We get along most of the time, when we're doing fun things together like driving to school and driving home," Shelley Godett said. "We don't get along as much when I know she has homework and isn't doing it and is staring at her phone instead of doing homework."
According to Maya Godett, there are both benefits and drawbacks to the relationship, including homework help and higher expectations. Maya Godett made sure to emphasize that Shelley Godett only guides her through tough math problems and doesn't give her the answer.
"If I have a question on my homework, she helps me. She doesn't give me the answer, but she helps me get through it." Maya said. "As for cons, she's a little more strict with me. She has really high expectations for me, more than she would have if I wasn't her student."
"
It's like giving birth to your best friend."
— Shelley Godett
Overall, Shelley and Maya Godett both agree that their unique connection is enjoyable and healthy. The bonding car rides, mall trips and outdoor dinners show that Shelley Godett's role as Maya Godett's teacher does not negatively impact their relationship, and in some ways even strengthens it.
"It's like giving birth to your best friend," Shelley Godett said.
Leave a Comment
Your donation will support the student journalists of Portola High School. Your contribution will allow us to purchase equipment and cover our annual website hosting costs.
About the Contributor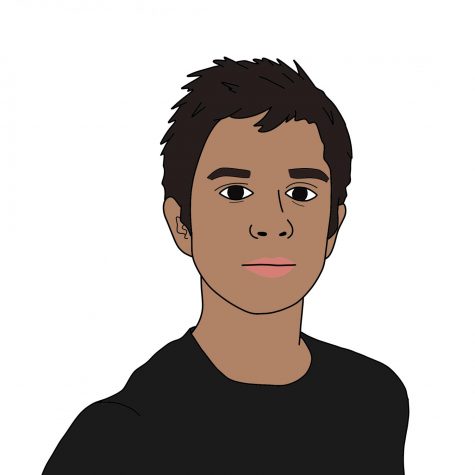 Aryan Mittal, Staff Writer
Aryan Mittal is a new staff writer for the Portola Pilot. In addition to writing articles for the Pilot, he looks forward to experiencing the art of journalism...