Sophomore Lends a Helping Hand to her Community
As the sun peeks over the roof of the Trevino-Beverly household, all is peaceful. The low hum of childish cartoons plays in the background and the intermittent tapping on keyboards resounds. Sophomore Amari Trevino-Beverly is buzzing with energy, already slipping on her shoes to go for a run. 
In between recovering from a back injury and training for track, Trevino-Beverly currently coaches fifth graders in basketball every week at Cadence Elementary. 
"I love kids; I love them; I just make their day," Trevino-Beverly said. "There's this little kid, his name is Isiah at [Cadence Elementary], and he doesn't have a lot of friends. He's so lonely and everything, and he told me his favorite sport was basketball. I was like, 'Mine is too!' We're just all playing basketball. He's just making new friends, playing basketball, and he enjoys it. So now he has the confidence to play at school with the other kids. He's more social now." 
Trevino-Beverly's passion for youth extends past her work at Cadence Elementary; as the oldest of four children, she had to mature early in order to take care of her siblings. From helping her younger sisters with homework to watching cartoons with her four-year-old brother, she contributes significantly to the household workload.  
Trevino-Beverly left behind most of her friends and extended family when she moved from Phoenix, Arizona to Irvine after eighth grade. Moving from a predominantly African-American and Latino neighborhood to one with more cultures, she faced bullying throughout her freshman year, which is why she advocates strongly against it today. 
"I think bullying shouldn't be allowed at all, because there are a lot of people that are very sensitive. It really hurts them, even though people be playing around about it and don't think it's bullying, people harm themselves because of it, and I don't like that at all," Trevino-Beverly said. "In sixth grade I had a close friend of mine – she committed suicide because kids were bullying her a lot because of her weight or the way she looked." 
Today, Trevino-Beverly tries to advocate against bullying on campus at both the small and large scale. In addition to defusing the situation by confronting any individual bullies she sees on campus, she said she also aspires to start a club or program along that same idea and is not afraid of reaching out to trusted adults on campus like coaches or administration members. 
Moreover, Trevino-Beverly strives for success in the many activities she pursues, especially in athletics. An aspiring three-sport athlete, she said she wants to use her newfound confidence to leave her impact on the community around her. 
"I'm trying to join everything as much as I can," Trevino-Beverly said. "When senior year comes everybody's just like that's the kid, that was the first girl on the first varsity team for football."
As a child, Trevino-Beverly was influenced by the time she spent playing sports like football and basketball with male relatives. She discovered her passion for co-ed athletics and seeks to bring that same ethic to varsity sports on campus. 
"I try to help everybody as much as possible. If I see bullying around, I try to stop it. I just do whatever I want, because you only live once, you know?" Trevino-Beverly said. "I'm just doing whatever I can before I die."
About the Contributors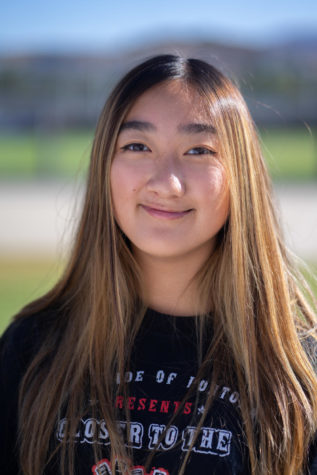 Annie Qiao, Arts & Entertainment Editor
Annie Qiao is your 2019-20 Arts & Entertainment Editor for her fourth year at the Pilot! As a passionate admirer of the arts, she hopes to bring a...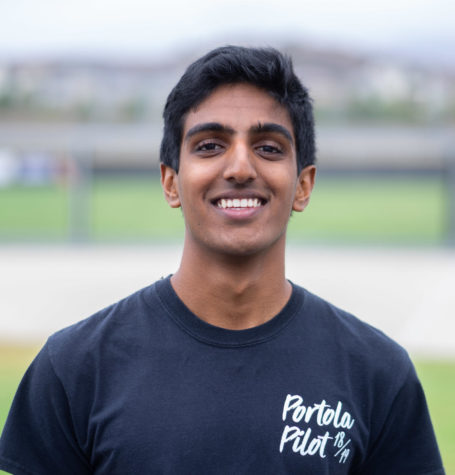 Ajinkya Rane, Managing Editor
Ajinkya Rane is one of the two Managing Editors, and it is his second year in that role.  He has previously served as Co Editor-in-Chief and Sports Editor,...