Sports Will Continue to Be Safe if Precautions are Followed
Some teams, such as football, baseball and wrestling, have resumed on-campus training during the off-season while following safety precautions. Although these practices may appear risky, students are ultimately safe and will continue to be, as long as currently-implemented protective measures are maintained. 
Even in this unprecedented situation, students and coaches are working hard to continue doing what they love. Despite additional risks that come with on-campus presence, athletics director and football coach Peter Abe says that many athletes find practices necessary to relieve stress and to receive essential socialization. 
The athletics department's primary goal is to care for students while gradually introducing them to the consistent physical activity that they were accustomed to before the pandemic, according to Abe.
The department follows suggested measures provided by the state and district, such as recording temperatures of student athletes before every practice, regularly using sanitizing devices, practicing social distancing and wearing masks.  
However, there are still dangers that come with limited in-person contact rather than none at all; on a scale provided by the CDC, team-based practice is ranked as an "increasing risk." Even though Portola High's teams have strictly followed safety measures, with a higher student population in the near future, further health concerns may arise. 
The athletics department has currently implemented procedures to reduce this risk, such as separating athletes into pods, or smaller groups of students divided by similarity in experience and skill. 
"It's going to be much easier, when we go back to in-person learning, for people to forget about those things because you're back to somewhat normalcy," Abe said. "We've got these camps. They're very much so self-contained…But if you take those numbers, and you multiply it by 10, you can just imagine how easy it would be to walk by your friend and say hello and give them a high-five or a hug or come within that six feet. That's the part I worry about."
However, for the past few weeks, students diligently adhered to these new procedures. If such precautions from the state and district are consistently maintained, student athletes can be safe while practicing.
"Everyone's scared of the pandemic. It's still a big thing, but I feel like I am safe, and I am taking all precautions. Every time we move stations, we use hand sanitizer. Every time we touch something, when we're done, we wipe it down with a cleaning wipe," football player and junior Jacob Mohr said. "I know our coaches and all the staff here, especially the athletic chairs, they always scatter around, making sure what we are doing [is safe]…Everyone is following the rules and doing whatever they're supposed to be doing, so I feel safe."
About the Contributors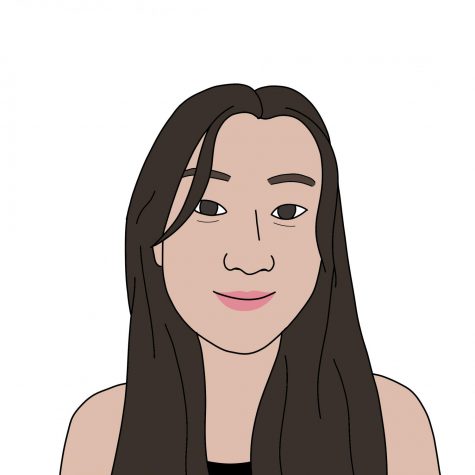 Bia Shok, Features Editor
Bia Shok is the features editor for the Portola Pilot 2020-2021(her second year on the staff!). Journalism is her absolute favorite class and she loves...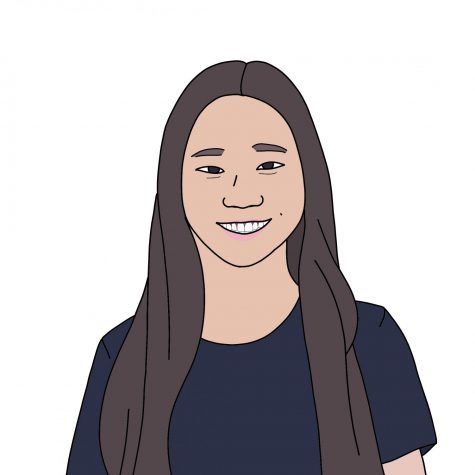 Lauren Hsu, A&E Editor
Lauren Hsu is your 2020-21 Arts and Entertainment Editor for her second year on the Pilot staff. She is looking forward to working with such an amazing...