Striking a Chord: Battle of Rock Bands Nails Audience Engagement
Writer's note: The Battle of Rock Bands is unrelated to the High School Youth Action Team's Battle of the Bands, which last took place in 2018. You can read more about it here.
With great power chords come great responsibility. Engaging the audience without overwhelming them, complementing the vocals without drowning them out and making each part shine while weaving together a coherent performance. But that is what the performances at the second annual Battle of the Rock Bands on Nov. 19 embodied.
The event was held in the gym with an inflatable acoustic "shell" to reflect sound toward the audience. It featured performances from four student bands in Studio Music: Monotone, Adrenaline Rush, 2:34 Angels and Code, as well as the Pop Performance Ensemble, performing as Strawberry Fields — representing the school's highest levels of popular music ensembles.
From the first notes of Monotone's performance of "Paralyzer" by Finger Eleven to the final drum solo of Strawberry Fields' rendition of "Welcome to the Black Parade" by My Chemical Romance, the bands led the audience in clapping, waving and singing along with the notes. According to C.O.D.E. guitarist and senior Desmond Wong, the response he received onstage helped compound the fun and joy of performing.
"There are two things that you have to be aware of when you are on the stage," Wong said. "Number one, you are nervous. Number two, you feel very empowered to be up there, and it's a very special experience."
At the end of the performances, a panel of three judges — instrumental music teacher Desmond Stevens, dance teacher Samantha Gardner and principal John Pehrson — deliberated and gave awards to stand-out performers and bands based on specific categories. Junior Grant Kramer of Monotone won the Best Individual Performance award for his audience engagement, while 2:34 Angels won Best Group Performance for their cohesion in performing each song.
Adrenaline Rush won Best Group Image for its use of skull-themed decorative masks, and C.O.D.E. received Best Set for including crowd hits, such as "Watermelon Sugar" by Harry Styles and "Havana" by Camila Cabello. Finally, Strawberry Fields won Best Sound and Crowd Favorite, as the judges determined them to be the undisputed audience choice by noise level.
"I was really nervous because when we were practicing, it wasn't like that," Strawberry Fields lead singer and senior Vanessa Ho said. "We didn't really have that energy. We were kind of criticized. Mr. Traska told us we didn't really have the energy, and we kind of stayed still. So, we really tried to bring it today. I guess hearing the audience talk and hearing how loud they were, it really got our spirits up. That's how we started really engaging with the audience." 
The event stands as a testament to Portola High's unique contemporary instrumental music program, which takes students through Guitar 1 and Guitar 2 to Studio Music and Pop Performance Ensemble. At the two highest levels, musicians take initiative in selecting a repertoire, rehearsing, and eventually songwriting and developing a brand, according to instrumental music teacher Kyle Traska.
"The students in the past and the students this year have done such a great job taking that freedom, or that looseness, and treating it with the respect that it's due," Traska said. "My goal is to give them the experiences that I had in high school and as a professional gigging musician and to try it out now, so that way they can always keep that as a part of their life."
Leave a Comment
Your donation will support the student journalists of Portola High School. Your contribution will allow us to purchase equipment and cover our annual website hosting costs.
About the Contributors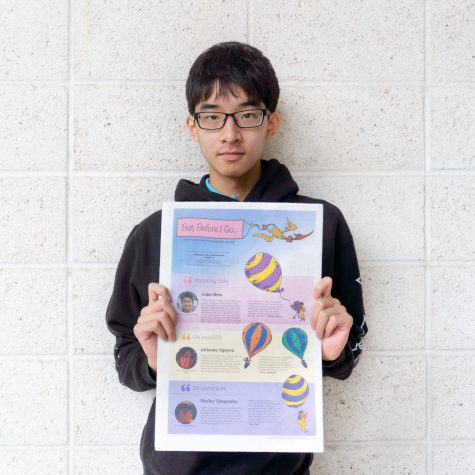 Justin Tang, Back Page Editor
Justin Tang is the Portola Pilot's Back Page Editor for the 2021-22 school year, his second and last on the team. Throughout the year, he'll make sure...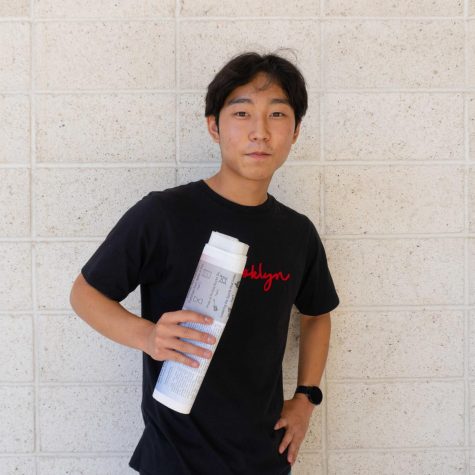 Martin Yoon, Staff Writer
Martin Yoon is a first year staff writer in portola pilot. Although he is a senior seemingly busy with college apps and more, he is passionate about Journalism...