Student Artists Take on Youth Action Team's 14th Annual Akustikoff
Students from all IUSD high schools attended and performed at the 14th annual Akustikoff at the Heritage Park Community Center on Jan. 31. Akustikoff is a student-run set of musical performances that high school students compete in for opportunities to perform at other big concerts and win a cash prize of $350. Even though Woodbridge student Ana Carvahlo won the prize, Juniors Rachel Abalos and Eric Hao and seniors Dheitshaa Bala, Priscilla Hui and Joseph Kim all put out a great show.
"I came out of that place confident in my abilities to play the guitar. I really enjoyed listening to all types of music and hearing all types of people sing," Kim said. "I even got to meet some of my old friends and realized just how much they loved music as much as I do."
"
And on stage when the spotlight is on us, spending every second enjoying that moment is far worth than trying to get every pitch and note right."
— Joseph Kim
The songs performed ranged from nostalgic songs like "Yesterday" by the Beatles to more heartfelt songs like "Someone You Loved" by Lewis Capaldi. As a member in the audience, seeing the different talents from high schoolers in Irvine gave a sense of unity and shared emotions among the crowd.
"I was really nervous the day before," Bala said. "It [had been] so long since I've sang, and I was really excited to perform again. I learned a lot of new things and basically made something out of nothing. I took a risk, and it paid off."
Along with the people who performed on stage, YAT representatives sold foods like cookies, brownies and cake pops. All proceeds went to Relay for Life, a fundraiser for cancer research.
Krisha Konchadi
"Everyone's performances were amazing, and I realized how talented high schoolers can be. Just because we're so young, doesn't mean we can't accomplish anything," junior and YAT representative Padma Iyengar said. "There were people who even wrote their own songs.There were people who sang in harmony. It was just really nice to see how talented the people in our community are."
In the end, even with all the talent that students possess, the little imperfections from everyone's performances added to the rawness of the audience's experience.
"We might not have been precise on every note, and I might have messed up a few chords, but we did look like we enjoyed every moment on stage," Kim said. "And on stage when the spotlight is on us, spending every second enjoying that moment is far worth than trying to get every pitch and note right."
About the Contributors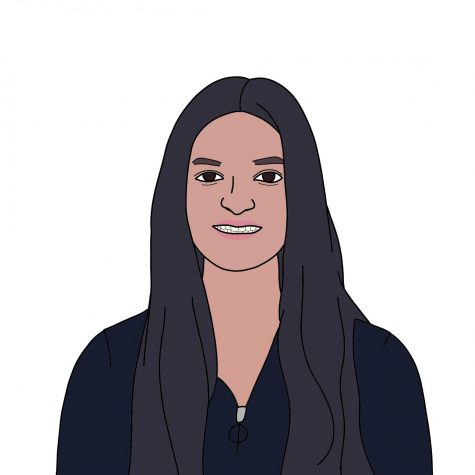 Krisha Konchadi, Front Page Editor
Krisha Konchadi is the front page editor this year on the Portola Pilot. Along with editing and creating the front page, she loves making graphics and...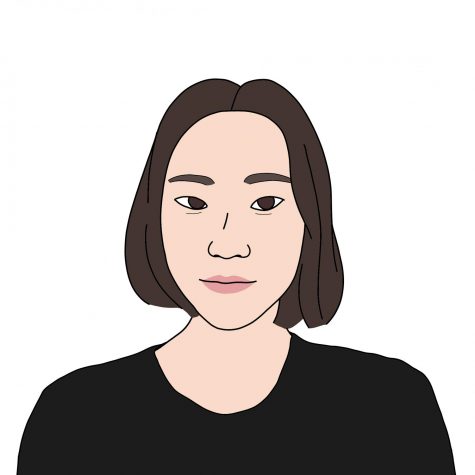 Jaein Kim, Director of Photography
Jaein Kim is the Director of Photography this year on the Portola Pilot. She is extremely passionate about visual media ranging from digital art to videography...