Student-Athlete Reflects on Sports Before Quarantine
The pandemic and social distancing guidelines took in-person concerts away from choir, performances on stage from visual performing arts, and sports games from athletes across the world, including junior Khalil Dhanidina.
"I feel like [sports] have given me some really good discipline and helped me be able to manage my time a lot better and just helped me be more organized," Dhanidina said. "There would be times when I had six hours of hockey and eight hours of lacrosse in the same week, so I had to work really hard to get my work done."
Dhanidina has been passionate about both sports since he started playing lacrosse when he was 12 and ice hockey when he was just 7. Last hockey season, his team, the Goldrush Hockey Club, won four tournaments, and last year he led the varsity lacrosse team in points, goals and assists. 
"The feeling when you win a tournament or when you win a really big game, those are probably the best feelings. Especially since you're with a team, it's kind of like you did it together," Dhanidina said. "[In] my hockey season two years ago, there was one game where it was the Southern California Championship, and we were down by two goals with five minutes left and came back and won that game. I think that was probably the most rewarding game I've had."
Dhanidina said that practicing from an early age and having additional support from his older brother and alumnus, Kiyan Dhanidina, allowed him to excel.
"I was able to practice with my brother a lot, and other people don't have the advantage of having a sibling they can always practice with whenever," Dhanidina said. "We both liked the same sports, so whenever either of us had free time, we would just go out and practice."
With social distancing creating a challenge for athletes to stay active and motivated, Dhanidina has found time to practice with a few friends, watch sports online and recently started off-season training for lacrosse.
"Go out and work on your game by yourself because that's how you'll get better and become better than everyone else," Dhanidina said.
About the Writer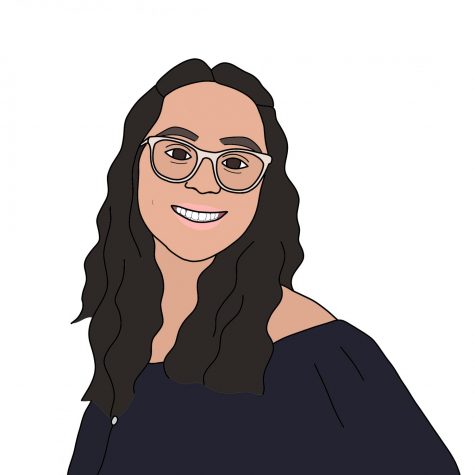 Naila Talib, Staff Writer
Naila Talib is one of the Portola Pilot's staff writers, and is so excited to be joining the crew for the first time! She is extremely grateful to be...