Student Athletes Persist in Practice Post-Fire
In yet another unfortunate turn of events, the Silverado Fire swept through both Orange and San Bernardino counties the morning of Oct. 26, causing widespread evacuations throughout the city of Irvine. 
One community that uniquely felt the effects of the disaster was the Portola High athletics department, whose athletes and coaches found their own ways to work around the unfavorable circumstances.
Though the fire may have put a stop to athletics for the week, basketball player and junior Eugene Jung took the cancellations in stride, putting increased effort into his practices to compensate for lost time.
"We had to postpone our practices because of the poor air quality," Jung said. "Other than that, it doesn't really mess up anything mentally or emotionally … My mentality coming into practice [after the fire] was to work harder than ever to make up for the missed practices and to get the most out of each practice."
Water polo player and senior Malak Abousalama had a much different experience. In water polo, maintaining "swimming shape" is already difficult as-is — it can be discouraging to be set back not only one week due to cancellations, but also an additional few days in order to avoid potential injury. 
"If you're out of the water for that long, you need time to get back in shape," Abousalama said. "If we keep staying out of the water for five days, six days, we're going to come back, and we're going to swim, we're not going to play water polo, because you can't just go back and play water polo straight up. You have to warm up; you have to get your body back into swimming shape. Otherwise, you risk getting injured."
Student athletes like Jung and Abousalama face no shortage of challenges when it comes to unforeseen setbacks. But it remains imperative that disasters like these are recognized not only as tragedies, but also as opportunities for growth and connection.
"It's energizing to see your other classmates show up and persevere — Portola pride, perseverance — through the adversity of what you just went through," cross country coach Victor Quiros said. "In some ways, you might feel like you don't have the energy, or you're not in the mood. But as soon as you come back to practice on that first day, and you can share stories with each other … We're all still standing there and we persevere. Here we are, and we're stronger because of that."
Leave a Comment
About the Contributor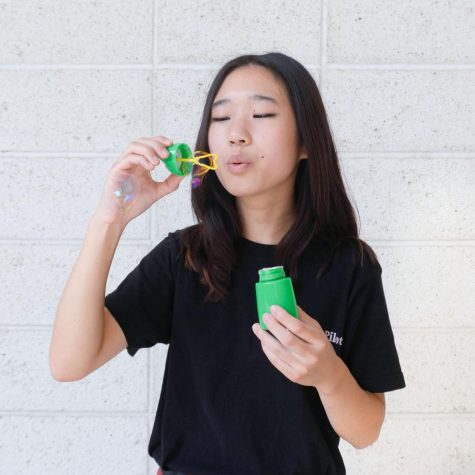 Lauren Hsu, Opinion Editor
Lauren Hsu is your Opinion Editor and Co-Social Media Manager for her third and final year on the Pilot staff. She is looking forward to making even more...