Students Bring History to Life through Dragon and Lion Dancing
Two thousand years ago in Han Dynasty China, early forms of the dragon dance emerged. Different colored dragons were considered auspicious for different events — for rain, for harvest, for fertile lands.
At Portola High, the Dragon Dancing club continues this early cultural tradition, choreographing and performing dance routines at community events.
The structure of the dragon is a long, woven serpentine body covered by a large cloth with scales and supported by rods on the sides to raise each segment. While traditional dragons were constructed from wood, bamboo and rich fabric, contemporary versions are often replaced with aluminum and fabric.
Lion Dragon Dancing Club president and sophomore Atom Hsiao started his club with his brother, club vice president and sophomore Deko Hsiao. The two met a community of lion and dragon dancers from their dance classes, who similarly wanted to share their dances with the Portola High community.
"I first started at the beginning of the school year, when Atom told me about this lion dance class," sophomore Ernest Lin said. "I thought it was cool and would reflect my culture as well — I've seen it a lot when I was young in Taiwan."
Courtesy of Atom Hsiao
According to Deko Hsiao, the club began with a heavy dependence on professional teachers, who choreographed and taught the lion-dragon dance moves. As the club matured, club members began to create their own dances and practice independently using tutorials on YouTube.
"In the beginning, everything was a lot harder since there's lion heads, which are really heavy to carry," Deko Hsiao said. "As time went on though, we started to gain more strength, and it just became easier."
Aside from Saturday dance classes, members now meet during weekly club meetings to not only rehearse and perfect their moves in unison, but also to work on physical training and drum practice, which accompanies the dragon dancing performance.
"I think there's something special about lion-dancing that's really fun," Atom Hsiao said. "I feel like it's harder to do because of a lot of the moves and since you really have to be in sync with your partner. Like, since I'm actually a tail for line dancing, I have to carry my partner on to me, which I find really hard."
The Lion-Dragon Dancing clubs meets weekly in front of the ASB office. Contact Atom or Deko for more information.
Leave a Comment
About the Contributors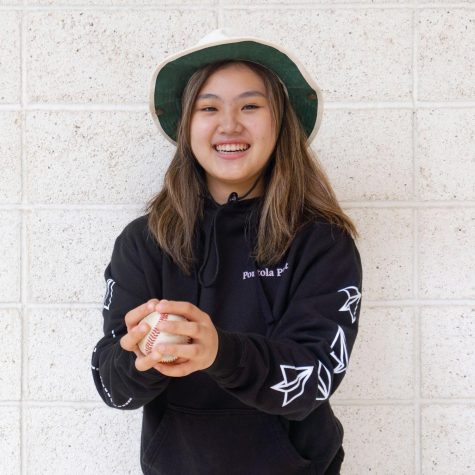 Grace Baek, Asst. Sports Editor
Grace Baek is the assistant Sports Editor for her second and final year on the Pilot. She is looking forward to getting to know the new staff members and...