Taylor Swift Finally Gets to 'Begin Again' in 'Red' Re-Recording
Nine years ago, in the chilly October air of 2012, singer-songwriter Taylor Swift released her fourth album, "Red," to waves of critical acclaim and commercial success. Giving the then-22-year-old Swift what is generally regarded as her magnum opus, "All Too Well," "Red" taught audiences all about the meaning of heartbreak.
On Nov. 12, Swift has re-released her former hits, added some previously unheard tracks and even extended a certain fan favorite to introduce another generation to the seemingly never-ending pit of agony. Here are four standouts from the vault.

"Nothing New" (feat. Phoebe Bridgers)
According to Swift in a journal accompanying the release of her 2019 album "Lover," this ethereal track depicts the all-too-relatable feeling of "being scared of aging and things changing and losing what you have." In this song, she repurposes her lilting piano tones in a collaboration with indie darling Phoebe Bridgers to not only address her hidden vulnerabilities but also add commentary about society's perception of emotions. With the intense opening lines of, "They tell you while you're young / Girls, go out and have your fun / Then they hunt and slay the ones who actually do it," Swift instantly sets the melancholy tone for a song that hits a core for listeners.
"Message in a Bottle"
Swift takes a bubblier perspective on this next track that sends sonic serotonin and hopeful lyrics to listeners' hearts. Swift's desire to pursue a relationship is met with upbeat production and buoyant delivery of lines such as, "You could be the one that I love / I could be the one you dream of / A message in a bottle is all I can do / Standin' here, hopin' it gets to you." Swift's dreams of finding true love one day definitely lead to more than one jam session of belting (screaming) lyrics such as "I'm reachin' for you, terrified" into hair brushes by Swifties everywhere.
"I Bet You Think About Me" (feat. Chris Stapleton)
Swift's raging, biting remarks from an earlier era resurface in this folksier cut. Her country twang returns in full force, adding to the delivery of seething lines such as, "Mr. Superior Thinkin' / Do you have all the space you need? / I don't have to be your shrink to know that you'll never be happy / And I bet you think about me." She calls out a previous ex-boyfriend for being unable to move on while also painting a hyper-specific portrait of "cool indie music concerts" and his "million-dollar couch."
"All Too Well (10 Minute Version)"
On the album's final track, Swift produces a cathartic additional 4 minutes and forty-four seconds to the original 5 minutes and twenty-three seconds of storytelling, going through the short film's bliss, "the first crack in the glass, the breaking point, the reeling and the remembering" of a tumultuous relationship over time. Opening with the lyrics, "I walked through the door with you, the air was cold / But something about it felt like home somehow," Swift beautifully sets the scene for romance. But it is clear that this love was never meant to last, the song building in intensity (and deep heartbreak) with new lyrics calling out an ex, culminating in the deep lyric, "And did the twin flame bruise paint you blue? / Just between us did the love affair maim you too?"
View Comments (1)
Your donation will support the student journalists of Portola High School. Your contribution will allow us to purchase equipment and cover our annual website hosting costs.
About the Contributors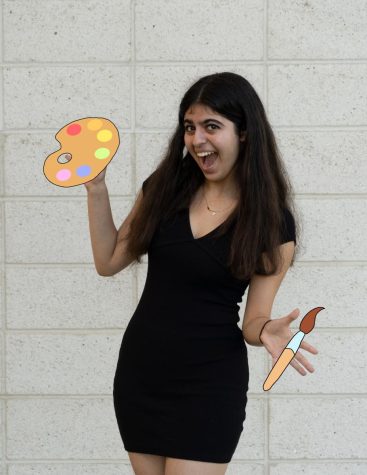 Tara Vatandoust, Arts & Entertainment Editor
Tara Vatandoust is thrilled to be the Arts & Entertainment Editor for her second year on the Pilot. She is looking forward to editing people's reviews...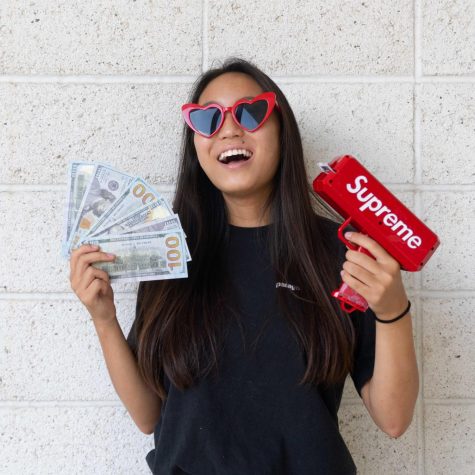 Michelle Kim, Business Manager
Michelle is a Business Manager for her second and final year on the Portola Pilot. She is a fierce advocate for education equity and frozen yogurt, with...