Team Captains Lead Boys' LAX to the MAX
Besides head coach Brendan Murphy and assistant coach Matthew McCarthy, every practice and game for boys' lacrosse is led by four team captains who guide their peers for success on and off the field. We pressed the four captains – junior Ryan Le, sophomore Tyler Le, junior Zahn Schatz and senior Michael Tashman – on their goals, qualifications, responsibilities, expectations and obstacles. 
Question: What goal do you set yourself at the beginning of each practice?
Tashman: Honestly, just do what I can for my teammates and for myself to better all of us. It's a learning experience, so my goal is to learn as much as possible.
Ryan Le: Especially as a captain, I think being a leader is important. To say more lacrosse-related, I'll be leading the drills. I'll be the first to initiate cleanup and give my best effort all the time.
Schatz: The beginning of each practice, I always focus on our team's bonding and just all of us playing to our best.
Tyler Le: As a captain, my main goal before practices is to keep team morale and energy high. When people have fun at practice, they feel more comfortable and, in turn, play better.
Question: Why do you feel qualified to be a team captain?
Tashman: I think we're all qualified in our own ways. I was just the guy that was trusted by the coaches.
Ryan Le: I think I'm pretty vocal. I think I guess in a good way, I can communicate my thoughts and push the team to be better and just good overall.
Schatz: I think I've been playing for the longest time on all of our defense, so I feel like I'm pretty knowledgeable of how the game works and everything. Then on the field, I'm the guy who tells everyone what to do. I'm kind of the leader in the defense.
Tyler Le: I feel qualified to be a team captain because I show up to practices and games consistently. I'm able to kind of get our guys ready for whether that's like suiting up for practice on time or making sure everybody's going to practice and doing the right thing.
Question: What responsibility do you believe you are given by being a team captain?
Tashman: It's to be an example, whether that's to my teammates when they need it or to the younger guys on JV. Just be a good mentor and teacher and allow them to learn as much as possible in the short time that we have.
Ryan Le: I think I have to uphold being a role model. I'm a junior right now, so underclassmen look up to captains and other upperclassmen a lot. In my opinion, dedication, good drive to improve the sport and good sportsmanship are important.
Schatz: I feel like as a team captain I have a responsibility to get the team's energy levels up, making sure all of our energy is real and that we're all keeping our morale up.
Tyler Le: I have to lead by example. It doesn't matter how many times I say something if I'm not doing it myself. The best part about being a captain is that I am held accountable for how I play and conduct myself.
Question: What does your coach expect from you when you lead the team?
Tashman: Hopefully the same expectations he has for everyone else. I think just because the coach has made me captain, I don't think that means anyone else should be expected of less or I should be expected of more. I think it really comes down to having consistent effort and attitude.
Ryan Le: My coach expects me to be vocal and communicate on the field. Calling plays or telling other players where to be is something he expects of me and the other captains.
Schatz: Every day, every game I play, I play till I drop to the floor and on the sidelines right after the game. I'll do my best.
Tyler Le: Coach Murphy expects a captain to be a leader and make sure all the guys are doing what they're supposed to be doing. They should be where they should be as well as kind of run things when he's not present.
Question: What have been some obstacles/struggles that you've faced with yourself, other team captains, coaches or players?
Tashman: I think we just need to be better organized as a team, but I can't really say that there's been a lot that we haven't been able to work through as a team. Whatever the obstacle is, we can work together and help each other to get over that obstacle and learn from it.
Ryan Le: I think sometimes after a loss, it's my responsibility. I couldn't have led the team to win. I have to overcome that and tell them it's a team sport. We're in this together, and we'll get it next time.
Schatz: Everything to do with lacrosse has to do with being able to talk to your teammates: knowing what they're thinking, knowing what they're going to do. The biggest obstacle to overcome is having that team bonding and knowing what they're gonna do without having to explain everything.
Tyler Le: For myself, I feel that lacrosse is 80% mental. If you don't believe that you can do stuff, then you won't do it. I feel like during games and practices, I struggle because I would just not be in the right mindset, and I wouldn't be able to execute because of that. I think throughout the season, I've just been working on my mental game and how good I believe I am.
Leave a Comment
Your donation will support the student journalists of Portola High School. Your contribution will allow us to purchase equipment and cover our annual website hosting costs.
About the Contributors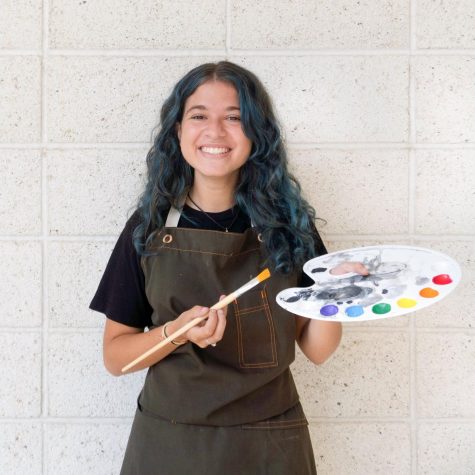 Clara Ferreira Lopes, A&E
Clara Ferreira Lopes is the A&E Editor for her second year on the Portola Pilot. She is excited to work with the Pilot staff and create long lasting...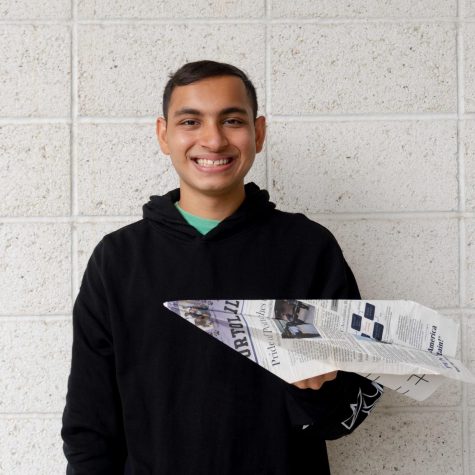 Aadi Mehta, Staff Writer
Aadi Mehta is serving as a second-year Portola Pilot Staff Writer for the 2021-2022 school year. Aadi is excited to be able to work with new and returning...