The Art of Leadership: Senior Nora Tang Utilizes Creativity as President of the Visual Arts Board
Swift fingers rustle through a pile of colored paper as senior Nora Tang searches for an art print and simultaneously reaches for boba cups to restock open tables. As the lights flicker to illuminate a Paris backdrop, Tang remains focused on the many tasks she must complete as president of the Visual Arts Board. 
For the campus community, the VAB is a group of students who showcase the talents of the art department with the entire school through interactive projects and events. 
Tang's experience with the VAB began in her sophomore year, when a schedule change prevented her from enrolling in a visual arts class. Rather than becoming discouraged, she contacted visual arts teacher Kearci Thompson and learned about the committee. 
"My passion was originally in art, but as I've been put in this role, I've been able to appreciate the more logistical side and economic side as well," Tang said. "A lot of it is leading meetings, helping people know the rules that they're supposed to follow and being the liaison between the teacher and the rest of the board."
Tang has loved to express her creativity through pencil and paper since she was young. In her freshman year, she enrolled in Advanced Art Portfolio Prep, progressing to AP Studio Art: Drawing in her senior year. As Tang explored the visual aspects of art, Thompson has been able to see her artistic and leadership abilities flourish.
"She has been really great at coming up with all of the ideas and strategies for what we put on for Night of the Arts and has been really good at organizing the team," Thompson said. "I think she's grown a lot in being more outspoken, more ready to share thoughts and opinions, really to lead a group."
Tang has proved herself to be an integral member of the committee, and her communication, technical skill and leadership has inspired other members to contribute their own talents and ideas to organizing events, according to vice president and senior Summer Hsieh. 
In the future, Tang said she hopes that the VAB establishes a permanent legacy on campus that will encourage students to become more involved in the arts community and recognize the unique perspectives of different artists, according to Tang. 
I really want visual artists at Portola to be appreciated, and that kind of mindset has made me come back year after year to help support Mrs. Thompson," Tang said. "Just being able to see the results of that effort is really motivating."
Leave a Comment
Your donation will support the student journalists of Portola High School. Your contribution will allow us to purchase equipment and cover our annual website hosting costs.
About the Contributors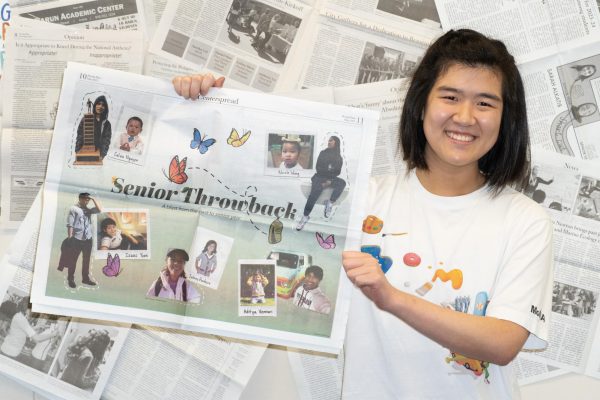 Mia Jong, Centerspread Editor
Mia Jong is the Centerspread Editor and Features Photo Editor for her second year on the Portola Pilot. She loves to create, whether it be with a paintbrush...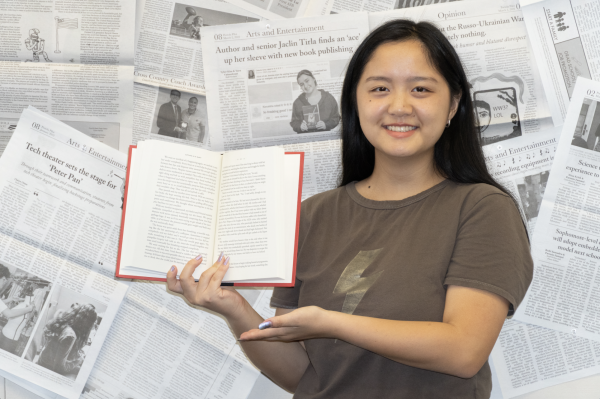 Sonia Wang, Assistant Features Editor
Sonia Wang is the Assistant Features Editor and also a Business Team member returning for her second year on the Portola Pilot. She is excited to edit...