The "Long Drive Contest": How Privately-Owned Golf Courses Contribute to Golf Teams' Struggles
Twenty miles. That is the distance between Portola High and the Shorecliffs Golf Club, one of four golf courses that the girls' golf team has used as its home course this fall. The facility takes students 30 minutes to reach without traffic; commutes to the sport's six-to-a-side matches can take nearly an hour.
Golf has always differed from other athletics in that its practices and matches are held on privately-owned golf courses because of the sport's need for expansive space. The golf teams' previous home golf course, San Juan Capistrano's San Juan Hills, declined to host them for the 2021-22 school year, citing a need to support more local schools' golf teams, according to girls' golf player and senior Yasmin Fukushima. The teams have not yet found a permanent replacement course, making competition more difficult.
"Shorecliffs Golf Course kind of became our home course this season, but usually we should know our home course and be good at playing there," Fukushima said. "But the first time we played at Shorecliffs, it was pretty bad for all of us."
At the core of the problem is golf courses' primary motive of profiting off of customers, to which supporting student athletes takes a back seat. Booming interest in golf during the COVID-19 pandemic has attracted individuals whom courses can charge over $100 per person per round. That means even with the athletics department covering $20 per student per match, students are pushed aside, according to head golf coach Wind Ralston.
"It's completely up to the course's discretion. I've had Oak Creek say that they could give us some tee times sometimes, but they couldn't give it to us," Ralston said. "They would charge $60 a person, and I think they gave us that amount because they were trying to dissuade us from playing there because they don't want any more schools."
Private golf courses have even put premiums on individual practices, which are essential to students' improvement in the sport. This requires golfers to pay either out-of-pocket or draw from the golf team's budget, privately funded by golf team members' families, according to boys' golf player and senior Matthew Kim.
"If we practice out on the range, we have to pay for a bucket of balls, and we can't simply just go out there and find a spot and start playing," Kim said. "If we want to do a practice round out on the course, we have to pay for that as well. So the amount quickly stacks up."
"
If we want to do a practice round out on the course, we have to pay for that as well. So the amount quickly stacks up."
— Matthew Kim
Though it seems possible for public entities such as the Irvine Unified School District to explore opportunities to incentivize more stubborn golf courses to support students, such a plan would be neither feasible nor effective, according to Ralston.
"They could just throw money at the problem; I just don't know if that's going to fix the problem," Ralston said. "The problem is just there's not enough golf courses. They took a golf course out of Irvine when they built the Great Park. They said they were going to put back two, but they didn't, and they put back zero."
Golf courses have successfully done their part in growing the sport among private golfers in recent months, but they must also do their part in growing the sport among students as well. Students, apart from forming golf courses' cohort of future patrons, may rely on golf courses for their participation in competitive athletics at all. While some local golf courses such as Oak Creek and Tustin Ranch are already supporting multiple high school golf teams, according to Ralston, others — such as Strawberry Farms and Rancho San Joaquin — have a lighter load and should shoulder more.
While golf courses might be slow to change in their attitudes toward students, the golf teams can be sure that the district will support them every step of the way, according to Ralston.
"Our athletic department, which Coach Abe runs, has actually been the most helpful for the golf team," Ralston said. "Golf is such a small sport and has such a small footprint, but our athletic department has made it a priority."
Leave a Comment
Your donation will support the student journalists of Portola High School. Your contribution will allow us to purchase equipment and cover our annual website hosting costs.
About the Contributors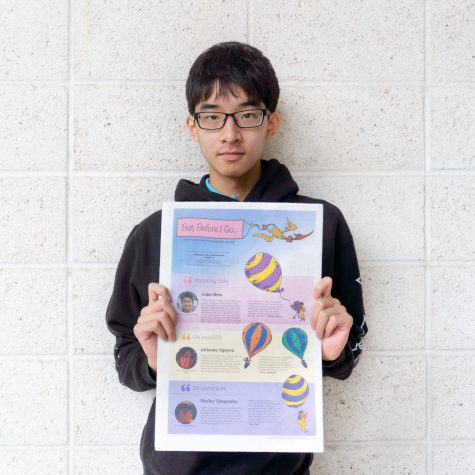 Justin Tang, Back Page Editor
Justin Tang is the Portola Pilot's Back Page Editor for the 2021-22 school year, his second and last on the team. Throughout the year, he'll make sure...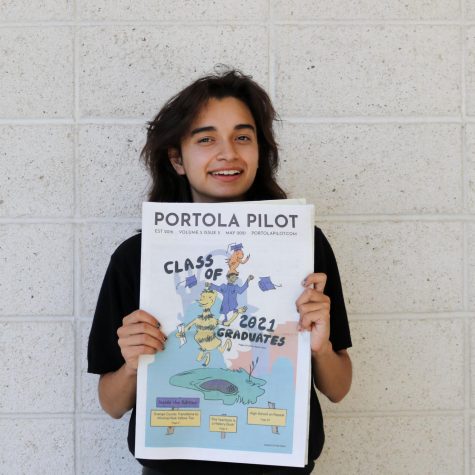 Nate Taylor, Front Page and Photo Editor
 Nate Taylor is the 2021-22 front page editor and photo editor. He is ready to improve his design skills and create memorable Portola Pilot front covers....