The Music Behind the Blockbuster Film 'Black Panther'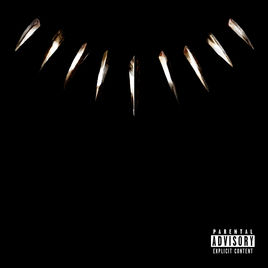 The highly-successful movie "Black Panther" released in February was accompanied by an album that is critically acclaimed for its inclusion of black artists and the songs' focus on African-American life. The album was produced by rapper and songwriter Kendrick Lamar and his recording label Top Dawg Entertainment, featuring several black artists from the United States and Africa.
The music in the album is very diverse and not exclusively composed of hip-hop songs. Songs such as "The Ways" and "Redemption" provide a mellow and soothing R&B mood that is a change from the album's fast-paced hip-hop songs. All songs on the album have one feature in common: their connection to black identity and black life in America.
Lamar is famous for rapping about black identity and African-American struggles on his albums. He continues that theme in "Black Panther: The Album." He does not shy away from topics about the disadvantages of being black in American society. The songs focus on a wide variety of issues, such as spirituality and religion in "Pray for Me" and poverty in "Seasons."
"Coogler selected Lamar because the themes in his music—foremost on that list: blackness as an identity, spirituality, power dynamics, self-doubt, and the onus of kingship—align with those in the film," said Sheldon Pearce of Pitchfork.
Black Panther is a musically-colorful album having many sounds and tones while focusing on many relevant topics. The album ranges from fast-paced songs like "Big Shot" to more mellow and somber songs such as "Seasons."
Currently, "All the Stars," "King's Dead" and " Pray for Me" sit at the top of the Billboard Hot 100 and the Apple Music Top Charts. If you haven't already, make sure to watch the movie and check out this album. You won't regret it.