Thivinya Kobbekaduwa Helps Underprivileged Sri Lankans Skim Through a New Chapter of Education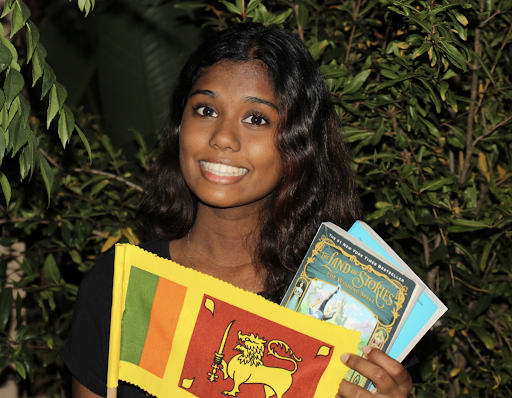 Piles of books and plastic grocery bags are scattered on the floor around senior Thivinya Kobbekaduwa. She carefully sorts each title into boxes, preparing to send every shipment to underprivileged communities in Sri Lanka as a part of her nonprofit organization, Help Sri Lanka Read. 
Kobbekaduwa founded Help Sri Lanka Read in Summer 2020 after her aunt mentioned a school in her home town of Kobbekaduwa in Kandy, Sri Lanka without adequate learning material. After this discussion, she found that many Sri Lankan children are not able to receive an education and are eventually forced into labor-intensive work.
"I always knew that I wanted to help long ago because I was born there, and we visit every so often," Kobbekaduwa said. "My inspiration was always my aunt. She was casually mentioning it too, but it really hit me when I went home because not having books to learn with is hard."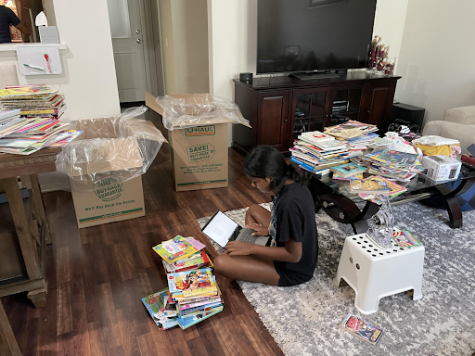 Kobbekaduwa decided to ask a few friends for any extra books they might have to send to the school in Kobbekaduwa.
"On the first week, I got 49 books, and I was like, 'This is crazy, and I actually can't believe I can do something with this,'" Kobbekaduwa said. "I started branching out and asked my mom's coworkers and the friends who were with her in high school in different schools and different cities such as Chino Hills and Sierra Vista."
Though amassing a collection of books was relatively easy for Kobbekaduwa — thanks in part to her mother, who works as a preschool and kindergarten teacher — she still encountered some challenges when it came to shipping and distributing the material.
"My aunt was telling me how labor workers in Sri Lanka can help bring the books, but there is nowhere to put them," Kobbekaduwa said. "Because of this, we decided that we were going to build some libraries, so we got funding from my mom's preschool and KinderCare and some different aunts and uncles who wanted to help. And then I teamed up with some of my friends in Chino Hills, Sierra Vista, Corona and Northwood."
View this post on Instagram
Through Kobbekaduwa's work ethic and passion, the organization is able to achieve such big accomplishments, according to Help Sri Lanka Read marketing manager and senior Emma Nielsen.
"Thivinya is honestly the same person in any situation — very authentic," Nielsen said. "She has a very optimistic personality and is open to any and all sorts of challenges or new ideas. Her passion for this has shown throughout time. She puts a lot of thought into what she's doing, and you can really tell she's doing this for a purpose."
The first shipment of 379 books from Help Sri Lanka Read arrived at six schools in Kandy and Matale, Sri Lanka in late-July. Recently, Kobbekaduwa has partnered with the International Thespian Society for a long-term project until early December. 
Senior Kate Brooks, a historian and social media manager of the International Thespian Society, elaborated on how Kobbekaduwa's overall personality and mentality positively impacted the outcome and productivity of Help Sri Lanka Read.
"Thivinya is all about it because she is from Sri Lanka. You can definitely tell that she wants to help the kids in any way possible or just in general help Sri Lanka," Brooks said. "I think it's a good way to get the word out, because before I knew Thivinya, I did not know [Sri Lanka] was a place."
Kobbekaduwa said she has dreams of continuing to pursue her passion after high school graduation.
"The most rewarding part is knowing I helped a group of students and helped give workers in Sri Lanka a job for the time being," Kobbekaduwa said. "I was a part of other organizations, but I was never a part of one that was so important to me."
View Comments (1)
Your donation will support the student journalists of Portola High School. Your contribution will allow us to purchase equipment and cover our annual website hosting costs.
About the Contributors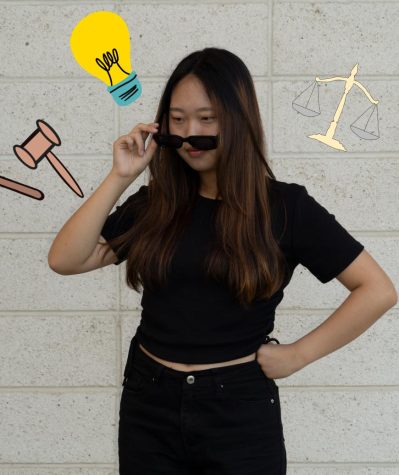 Kayleen Kim, Opinion Editor
Kayleen Kim is the Opinion Editor for her second year on the Portola Pilot. She's looking forward to working on editorials with the Editorial Board and...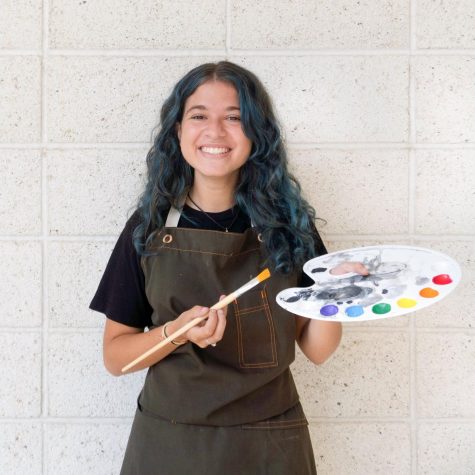 Clara Ferreira Lopes, A&E
Clara Ferreira Lopes is the A&E Editor for her second year on the Portola Pilot. She is excited to work with the Pilot staff and create long lasting...