Thousand Oaks Shooting Results in 13 Dead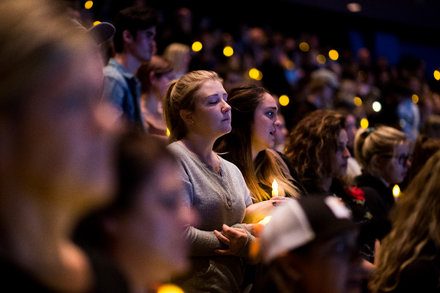 America mourned the news of a mass shooting on Nov. 7 in Thousand Oaks, California that resulted in the death of 13 individuals, including the perpetrator, and numerous injuries, according to CNN.
The only suspect, 28-year-old Marine Corps veteran Ian David Long, armed with a handgun, appeared outside Borderline Bar & Grill in Thousand Oaks where it was packed with college students attending its "college night" event, and shot a security guard outside. Long then proceeded to open fire on individuals within the bar, according to ABC News
"There were at least 50 people that all tried getting up at once and running out the back door. I ended up getting caught in the ground and stumbled over by multiple people," Teylor Whittler, survivor of the shooting, said in an interview with ABC News. "I got hit in the head by a stool that was being picked up to throw through a window, until some guy came up behind me and grabbed me and said, 'Get up, we have to go!'"
The panic continued until armed officials arrived at the scene, resulting in Long fatally shooting himself, leaving the families of the 12 victims, including Ventura County Sgt. Ron Helus, with irreversible losses, according to ABC News.