UCI Receives Over 70,000 In-State Applications
University of California, Irvine received a record 72,391 in-state freshman applicants for the 2020 fall application season, making it the most popular UC campus for California applicants, according to the Los Angeles Times. This year marks a 38% increase in popularity since 2015, according to UCI News. 
"I think UCI is definitely getting more competitive, and I accredit a lot of that to how much the school is investing in its new programs and centers," UCI Honors College early admit and senior Nicole Park said. "For example, they are making a new health sciences complex. All of these things that they are investing in and funding is making it more wanted by other students."
UCI was also the most applied-to campus for in-state freshmen in 2019. Currently, UCI is ranked ninth on U.S. News and World Report's list of Top 10 Public Schools and is 36th in overall National Rankings.
"I think that UCI has become more popular for in-state applicants because more people are becoming aware that it is a highly competitive and competent school," UCI Honors College early admit and senior Dorsa Zahedi said. "It also helps that it happens to be located very close to the beach."
In 2019, UCI had a 26.6% acceptance rate for freshman applicants, making it the third most competitive UC school, coming after the University of California, Los Angeles and University of California, Berkeley, according to UC Admissions. 
"As a sophomore, I feel worried about the rising competition because UCI is one of the best options for me considering that I live in Irvine," sophomore Paniz Hajizadeh Bahram said. "And as everyone knows it is a very selective university so this makes me feel that my chance of getting in is so low, therefore this forces me to take more AP classes and get more active which is good. But in some cases, this competition between the students makes us to only care about the grades, not the concepts and our interests."
About the Writer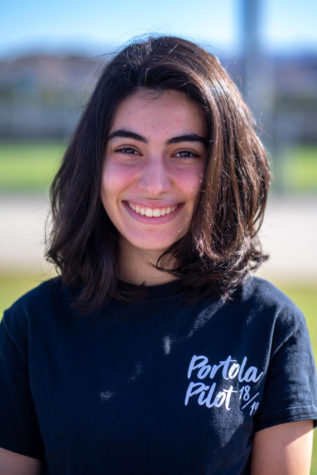 Maya Sabbaghian, Managing Editor
Maya Sabbaghian is one of two 2019-2020 Managing Editors. A staff member since 2016, Maya has previously served as a 2017-2018 Editor-in-Chief, and as...