Why the Coronavirus has Helped the Environment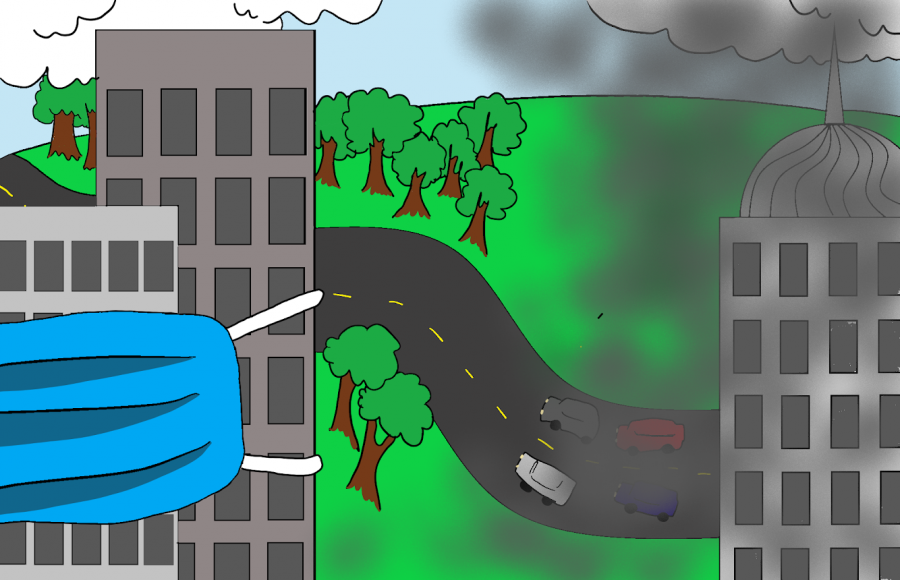 Aadi Mehta, Contributing Writer
May 20, 2020
Although the pandemic continues to overwhelm healthcare systems globally, lockdown measures by state and world leaders have reduced pollution and helped the environment become more sustainable. 
According to NPR, China and Italy's quick implementations of national shutdowns have significantly helped its residents deal with air toxicity. Governors Gavin Newsom of California and Andrew Cuomo of New York have seen drastic changes in their states' atmospheres because of their decisions to go on lockdown at the appropriate time. 
According to CNBC, "Venice, [Italy]'s typically murky waterways have turned clear since the sediment remains on the ground without boat traffic, [and] the air quality has improved."
"I think the decrease in pollution is one of the only benefits of the quarantine process. " sophomore Diya Nadig said.
In addition, Nadig said that she is frequently seeing empty roads near her house and on the main streets. 
Social distancing has proven effective not only against the virus but also against issues that have harmed the planet for decades. According to CBS, the closure of public places such as malls, restaurants, concert halls, and amusement parks has helped the environment go through a recovery period with no set end date.
According to CNN, this recovery period has led to a near extinction in the emission of nitrogen dioxide in China. The gas emitted by industrial facilities and products causes respiratory problems such as coughing, asthma and difficulty breathing. 
The ultimate test is whether or not countries around the world will learn from this experience and if they will continue to put into effect stricter measures to prevent pollution from rising 30 percent to 40 percent, as Fox News reports it was prior to January 2020. 
It took a global pandemic to decrease the amount of pollution on Earth. Businesses that can work from home should consider limiting the amount of days their employees need to go to the office. Car dealerships must make low carbon-emitted or electric vehicles more affordable to the public. Factories and other production warehouses need to use clean and natural forms of energy during working hours. Steps like these that are not too extreme can help protect environmental resources when the COVID-19 crisis comes to a close. 
About the Contributor
Krisha Konchadi, Social Media and Marketing
Krisha Konchadi is a member of the 2019-2020 Marketing team in the Portola Pilot. This is her first year as a member, but she is super excited to join...