Why You Should Start a Coronavirus Diary
Students have lost the routines that come with a traditional in-person school schedule. There is almost universal emotional apprehension lingering from the inability to know what the future holds. Now, more than ever in our lifetimes, is the time for students to start journaling.
You have probably heard of the diary of Anne Frank. It is less likely that you have heard of "A Journal from the Plague Year," but you have probably heard of its author, Daniel Defoe, who also wrote "Robinson Crusoe." 
Turning your story into a historical record might be the first place your mind goes when imagining starting a Coronavirus journal, so it might be difficult to see the value of chronicling your experience when everyone seems to be experiencing something similar. But there are many benefits to starting your own Coronavirus diary other than the potential for getting published. 
First, journaling of any kind can improve mental health. Predictable, repetitive routines are calming and help reduce anxiety, according to a study by researchers at Tel Aviv University. Introducing a journaling routine can ease negative feelings from apprehension about the future. 
Due to the loss of sports, face-to-face socialization and outside entertainment, many people no longer have access to some of their coping mechanisms. Starting a journal can help accommodate for this loss. Journaling can improve your mood by helping you prioritize problems and make it easier to "recognize triggers and learn ways to better control them," according to the University of Rochester Medical Center. 
"I think this has been true for centuries—because the diary or journal has been a genre of published writing forever—[that] it is a means by which we force ourselves to make order out of this emotional confusion by articulating how and why we feel what we feel at any given moment and examining that," literary and language arts teacher Jeanne Jelnick said. 
A valuable side effect of journaling is the improvement of language. You might even benefit from writing a few sentences in a foreign language to get a few minutes of daily writing practice and hone a new language. 
"Any opportunity to produce written text and to practice the production of syntax, clear writing, accurate and consistent balance and precise writing is of clear academic and personal value," Jelnick said. 
Introducing a journaling routine has the potential to add structure to your life, help you sort out confusing emotions and, in the future, might become a special record of this period of crisis.   
If you are interested in starting a coronavirus diary and do not know where to start, Wright State University has a list of prompts to guide your writing: https://www.libraries.wright.edu/community/outofthebox/2020/03/25/so-youve-decided-to-keep-a-coronavirus-diary-now-what/ 
About the Contributor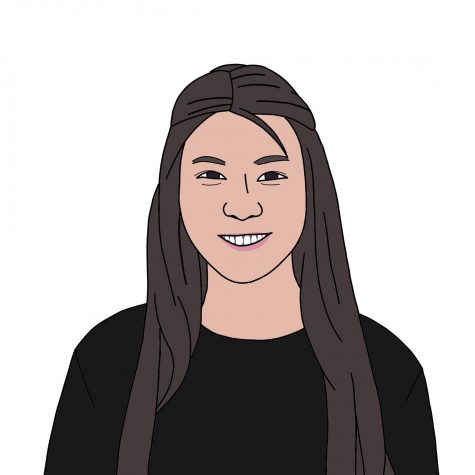 Kate Hayashi, Editor-in-Chief
Kate Hayashi is the co-editor-in-chief of the Portola Pilot. She draws all her writing inspiration from Michael Barbaro's "hmms" in "The Daily." Outside...