Winter Athletes Learn What it Takes to be Top Dog
After their winter season, athletes gathered for the seasonal Top Dog award ceremony in the Student Union on Feb. 7. Stepping away from tradition, no speaker was chosen to give a motivational speech, and the ceremony simply consisted of dinner and award distributions.
While finishing up their pizza, athletes tuned in to listen to the speeches each coach gave praising his or her chosen Top Dog. The winter athlete recipients consisted of: freshman Ethan Qureshi for wrestling; sophomores Kaitlyn Miller for cheer and Adele Yoon for water polo; and juniors Anirudh Chaudhary for soccer, Mohsen Hashemi for boys' basketball, Alyssa Ing for soccer and Madelyn Noh for girls' basketball.
"[Adele] has really stepped into the role of an informal leader, and Coach Kranz and I have been more than impressed with the progress she's made, not just as a player but as a person since her freshman year last year," water polo coach Kate Avery said. "She's honest and will come to me with concerns, which is something that's kind of difficult to do if you're not usually captain. And not only that, she's also extremely coachable, she's always willing to learn, she's always wanting to improve her game, and as coaches that's a quality that we really admire for someone as young as she is."
Throughout the speeches many coaches shared similar sentiments and referred to their chosen top dog athletes as embodying PRIDE values, doing the "little things" and working through the obstacles. Although coaches selected one athlete per team that stood out, many coaches shared they wished they could award all players due to their hard work.
"This year marked a major turning point for [Mohsen] as a scholar athlete. He began to back up what he was saying off the court, with on the court hard work and play. It was definitely evident in how he started leading by example by doing the little things that don't always show on stat sheets, the less glamorous part of any sport," boys' basketball coach Joe Ziemann said. "More now than ever, he is a critical component to our team, both a player and a family member of the team."
About the Contributor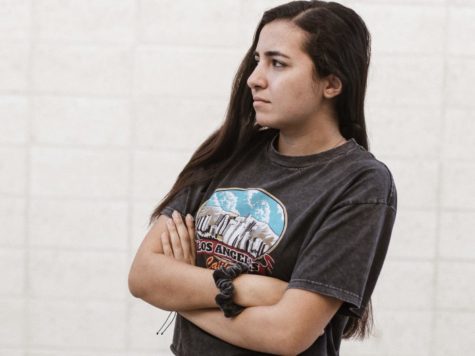 Maryam Shama, Co Editor-in-Chief
Maryam Shama is your 2018-19 Co-Editor-in-Chief! Having been Opinion Editor in the previous year, she is excited to contribute to the production in a different...