Writing or Grading Essays: Who has the Easier Job?
The process students undergo to write a graded essay is often difficult and stressful, as it is complicated by last-minute assignments, studying for finals and timed in-class essays.
Teachers grading students' essays have similar challenges, time limits and stresses, but many assume that the students' challenges are greater. Educators might argue otherwise from the stacks of homework assignments, tests and essays teachers have to review, analyze and correct.  
So in the opinions of those of us at Portola High, who has it easier?
"I think that the student has the easier side," senior Faith Nguyen said. "I couldn't manage sitting and reading 120 five-page long essays and force myself to read and analyze the content and absorb all of it." 
There seems to be a common opinion among students of all grades. While students take around a week to prepare for an in-class essay or have a good amount of time allotted for process essays, teachers are expected to grade over 150 essays in a timely matter in order to give feedback and review the common mistakes. 
"I think teachers [have a harder job] because they have a lot more to do in their particular time limit," sophomore Ben Curtis said. "It's a bigger responsibility to grade [around 160] kids' essays as opposed to just writing a single essay in an hour and thirty-minute period." 
However, literary and language arts teacher Kate Avery believes students may have a more difficult task.  
"In a way, I think we as teachers might have an easier job," Avery said. "Essay writing is difficult. Even the best of writers struggle with writing essays, and that's because it's tough to get started." 
In addition, Avery pointed out that students may have an even tougher job during finals week. 
"If you're asking this question in the scope of finals week, I definitely think teachers have the easier moment just because we aren't taking finals," Avery said.  "[But] after finals, it's harder on us because now we have a really tight deadline to have finals graded."
The students seem to agree.  From having to prepare for all of one's finals, sports practices or arts, students do have a very busy life.
"Ultimately, during finals week, I think the student has a harder job. There are so many classes to balance," Nguyen said.
Though essays and tests in the middle of the semester and finals week tend to stress out most students, Avery reminds us about what is really important.
"I'm always thinking about your mindset and your mental health," Avery said. "I want to make sure my class challenges you, but I don't want to do that at the expense of your mental health. You are more important than anything in my classroom."
About the Writer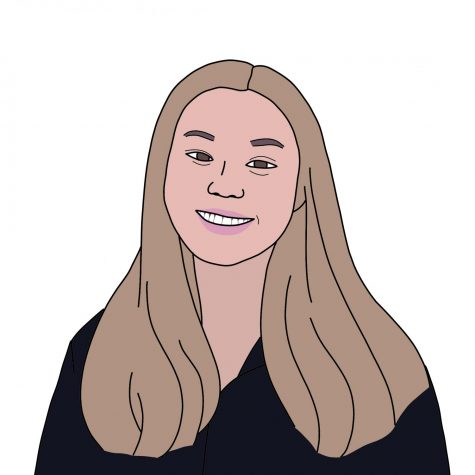 Emma Haag, Sports Editor
Emma Haag is the new 2020-2021 Sports Editor! It is her second year as a part of the Portola Pilot, and she is more than thrilled to see what the new year...