Bulldogs Take Tough Forthcoming Loss against University High
Hang on for a minute...we're trying to find some more stories you might like.
Varsity football (2-5) lost the forthcoming game against University High; after the teams traded the lead multiple times, the Trojans came out on top clinching a 16-28 victory. The Bulldogs will play Northwood High today, at Northwood, where they will look to bounce back.
"It was a hard-fought game that didn't end up going our way" captain and junior David Chiu said. "It hurts to see the outcome and our finish, but we have made improvements every week. Now we focus for next week with Northwood."
Chiu was instrumental to his team, making two important tackles to help defend against the Trojans.
Going into halftime the Bulldogs were up 13-7, but after halftime the Bulldogs took to the field slowly. At the third quarter the Bulldogs were still in the lead 16-14, but early in the fourth the Trojans took the lead 16-21 with overwhelming running plays led by University High senior Eddie Castillo, who had 150 rushing yards to lead his team to victory.
"Last night I think we made way too many mistakes on both sides of the ball, and our tackling needs a lot of improvement," wide-receiver and junior Kaveh Wojtowich said. "But we had some young guys show great sparks of improvement, and we are really excited for next year."
Wojtowich had 51 receiving yards over the course of the night, which is about 30 more yards than his prior games against Whittier and Webb.
The Bulldogs looked to come back on the offensive front in the fourth quarter after giving up their lead. Captain and junior Brandon Yue tried to lead the way with 123 passing yards, but the Bulldogs' passing plays fell short, and University High was able to secure its win with a running touchdown late in the fourth quarter.
"Even though we lost, the crowd had a lot of spirit which made the game super upbeat and exciting," freshman Ashley Pham said. "The students all had a great time with [their] friends supporting Portola football."
With an extensive daily practice regimen, the Bulldogs are trying to improve as fast as they can. One specific aspect that the Bulldogs are looking to improve is their communication among players, captains and coaches.
"Communication is key for us and our guys because they're without the experience of a typical varsity team," head coach Peter Abe said. "We've got six sophomores starting on varsity defense and four starting on offense, and, as good as they are, they don't have as much experience as everyone else."
About the Contributors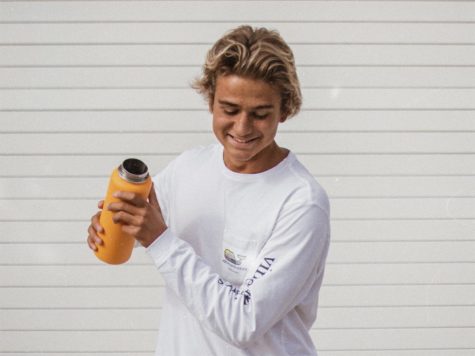 Dylan Gates, Media Director
Dylan Gates is the Media Director of the 2018-2019 Portola Pilot staff. He is in his Junior year at Portola and has been working with the Pilot since the...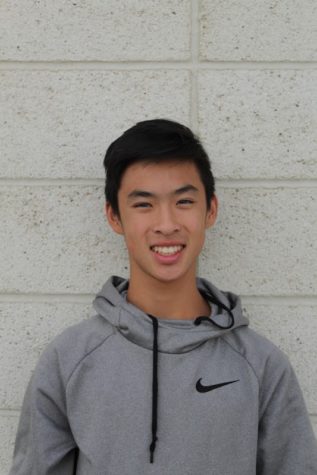 Jordan Lee, Visuals Director
Jordan Lee, commonly referred to as "The Flash," is your Visual Director. He has held the positions of front page and photo editors in previous years...