First All-Male Choir Stands up to Any Treble
This year, the harmonious group of men from all grades came together to make a mark on the visual and performing department as they established the school's first-ever tenor and bass all-male choir: Treblemakers. 
Choir director Adrian Rangel-Sanchez said he has been wanting a tenor and bass choir for a long time but has never been able to find a suitable group to fit the expectations of the advanced ensemble due to not having enough people or the right fit until this year. 
"There's something fun about the camaraderie of being in an alternative bass group," Rangel-Sanchez said. "I really want this ensemble to be respected and to gain reputation and also to work at an advanced musical level, which they're already doing really well. I think a lot of people are already fans of them, which is awesome that we got ourselves established on campus and people know who we are."
The Treblemakers made their first appearance at the "Homeward Bound" concert on Oct. 15. As the first ensemble to perform at the concert, they set their bar high when they sang the titular "Homeward Bound" by Jay Althouse.
After their first concert, they also attended the California State University, Fullerton Tenor and Bass Choir Festival on Oct. 16 where they had the opportunity to connect with other male singers and nurture their voices through an extensive day of choral training. 
"We have so many talented singers in the group, and I think it's amazing," junior Brandon Lee said. "I hope to create really good music, and it's really nice hearing an all-male choir. I think that it's a really good change compared to the other choirs we have at the school."
For choir student and junior Kori Martinez, they were able to use their involvement in both Canta Bella and the Treblemakers to help transition and come out as non-binary. Being part of both choirs allowed them to not only feel more at home but also be comfortable with their unique voice.
"I'm really excited because first of all, I think of myself as androgynous,  and I'm non binary," Martinez said. "So in the all women's choir, I'm the lowest part and I'm an alto, while in Treblemakers I'm on the highest part, which is tenor. It really feels refreshing because I'm with both genders. Being with an all men's choir, I feel like I'm one of them. I'm not the odd one out; they treat me as one of their peers."
Since the beginning of the school year, the Treblemakers have specifically worked on American classic Barbershop quartet music. This is where the different male voices sing different a cappella recognizable melodies such as "Cindy" composed by Neil A. Johnson.
After the students in Treblemakers had the opportunity to meet ClassRing, a female barbershop quartet who competed and won the Sweet Adelines International Quartet Competition, they started playing around with jazzy styles of music and various tags which is the last section of a song. 
"It's just a new experience and a new vibe," Rangel-Sanchez said. "Be sure to keep up with the Treblemakers. Come out to the concert. Watch out for them because they're gonna do some great things this year."
Leave a Comment
Your donation will support the student journalists of Portola High School. Your contribution will allow us to purchase equipment and cover our annual website hosting costs.
About the Contributors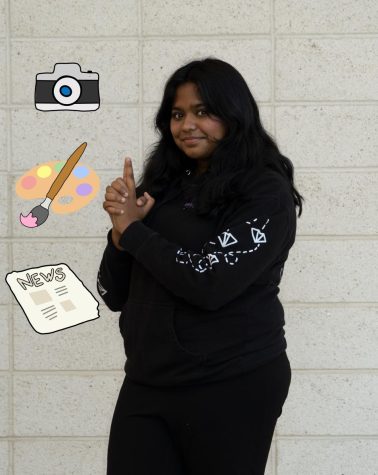 Arshia Sista, Front Page Editor
Arshia Sista is this year's front page editor for her second and last year on the Portola Pilot. She's both bittersweet and excited to design quirky...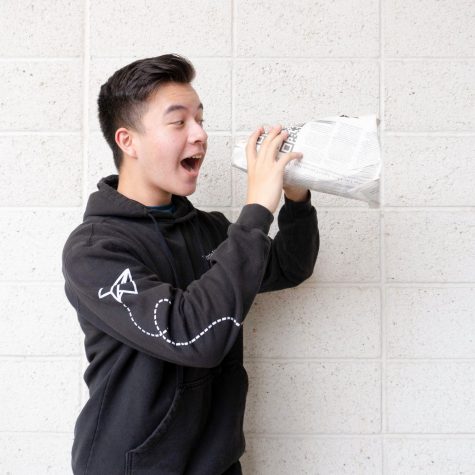 Ryne Dunman, Co-Editor-in-Chief
Ryne Dunman is the Co-Editor-in-Chief for his second and final year on the Portola Pilot. This year, he's excited to make new memories in-person and...